A Reminder For Times Such As These by Robert Socha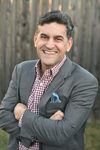 "What time I am afraid I will trust in thee," Psalm 56:3.
I don't know about you, but these are perilous times. Perilous times call for courageous action. Many years ago, a man came up to my wife and me after a Sunday church service and told us, "I feel the Lord is saying for you to put your tennis shoes on because the road is going to get really bumpy for a while." We didn't know how to take it at the time, but boy did it help us navigate some troubled waters not too distantly afterward.
I believe it is time for me to share that same exhortation with we who Believe. We, as the Body of Christ in these United States, have yet to endure the same perils as Paul wrote about to the Corinthians: "in perils of waters, in perils of robbers, in perils of my own countrymen, in perils of the Gentiles, in perils in the city, in perils in the wilderness, in perils in the sea, in perils among false brethren; in weariness and toil, in sleeplessness often, in hunger and thirst, in fastings often, in cold and nakedness-besides the other things, what comes upon me daily: my deep concern for all the churches." (2 Corinthians 11:26-28) We may have experienced some of those same troubles, but they are coming in greater measure and with greater force.
I appeal to you, therefore, to put on Christ. We are not to live as those who have no hope, but we are to let our light shine before men, that we might glorify the Father in the Son.
"Trust in the Lord with all your heart and lean not on your own understanding; in all your ways acknowledge him, and he will make your paths straight." Proverbs 3:5-6
Do not worry about tomorrow. In the sermon on the mount (Matthew 5-7), Jesus appeals to us that there is enough trouble for today, but God who gives food to the sparrow will certainly not forget us in His provision. I am a dreamer, and I have had some fantastic dreams. But, unfortunately, I have yet to achieve their grandeur. Still, that doesn't stop me from dreaming and writing down what I've seen because I can wait for it even though the vision tarries.
I encourage us likewise to seek the Lord with all our heart and soul, for He says in Jeremiah 29:14, "I will be found by you." Yes, we can find Him! I remind us, "they that wait upon the Lord shall renew their strength; they shall mount up with wings as eagles: they shall run, and not be weary; and they shall walk, and not faint." (Isaiah 40:31) As the wonderful worship song, We Will Wait, continues, "For the Lord will go before us, and His joy shall be our strength."
Remember, the ease and comfort we enjoy is a relatively new phenomenon in the human condition. Supermarkets, automobiles, electricity, etcetera, have only existed for a short while. I am encouraged today that the eternal things are most important. If I keep "looking unto Jesus, the author and finisher of our faith; who for the joy that was set before him endured the cross, despising the shame, and is set down at the right hand of the throne of God" (Hebrews 12:2) I will find rest for my soul, strength for today, and hope for tomorrow.
"I have told you these things, so that in me you may have peace. In this world you will have trouble. But take heart! I have overcome the world." John 16:33
About the Author
Robert Socha, BIO Robert Socha (so-ha), was born in southern California. He served 5 years 3 months active duty in the United States Air Force; honorably. After his service he took an Associate's Degree in Practical Theology, where, through his studies, developed a deep love of God and Country and sincere appreciation of the value of Liberty. Robert and his beloved wife of 21-plus years are raising 4 beautiful Texan children. They moved to Hillsdale, Michigan, in 2013, to put their children in Hillsdale Academy. Robert is a sales professional. He and his wife consider Michigan a hidden gem, and absolutely love this city and state (current political environment notwithstanding) they've adopted.