Awake!! by Robert Socha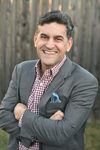 "Awake, O sleeper, and arise from the dead, and Christ will shine on you." Ephesians 5:14
If you are exhausted by the constant churning against everything rational, good, and true, you have not yet realized the spiritual forces at work in this present darkness or you have yet to speak out and say enough, this is my charge today: "Wake yourself, wake yourself, stand up …" Isaiah 51:17
Shout from the rooftops the truth of the Word of God. Start with the fact that there is no other name by which men can save themselves but through the name of Yeshua, Jesus of Nazareth. Then, continue the charge by not backing down from natural law and righteous decrees. Remember, the battle is the Lord's.
Remind yourself that there is right and wrong and declare it. But unfortunately, the enemy of our souls has ingrained such divisiveness in every aspect of our culture it can have the effect of wearing us down to silence. Thoughts contrary to the Word of Truth can enter our conscientiousness and beat us into submission: Why should I even try? The system's rigging at every level gives me pause as to whether or not I should speak up. I mean, if I say or write the wrong thing, I'll be censored. The powers that be are looking for ways to thwart my efforts, so I will simply sit back idly and watch events unfold from my airconditioned comfort (priorities).
Do I declare the name of Jesus? Well, won't people feel like I'm cramming religion down their throat?
Do I declare there are only two genders? Well, won't a man who has mindbogglingly castrated himself, grown out his hair, had breast implants, and changed his name to something feminine get offended and castigate me as a bigot if I don't give in to his delusion?
Do I declare that life begins at conception? Well, a woman's "right" to choose has been ingrained in our culture for 50 years, and I don't want to shame someone publicly, and after all, I don't have a uterus, so …
Do I declare that "If a man will not work, he shall not eat?" Because, after all, it is unfair to roll everybody who doesn't work into the same basket. I don't know what they've gone through. Plus, the government has locked us down for our health; they only have our best interests at heart.
Do I declare that masks are useless in stopping the spread of a microscopic virus? After all, most people in positions of authority have ordered their use. Politicians and doctors worldwide can't all be wrong (flat earth).
Do I declare alternatives to the Covid shot that is erroneously called a vaccine? I mean, the WHO, CDC, and NIH have all but stopped manufacturing Ivermectin and Hydroxychloroquine, and taking them with vitamins C, D3, and Zinc seem like too easy and inexpensive a solution. Plus, there is absolutely no way hospitals and staff would knowingly betray their Hippocratic Oath.
Do I continue to resist these unconstitutional power grabs by refusing to stay sheltered in place, wear a mask, or allow a magnetic MRNA dose injected into my body? After all, I could lose my livelihood, my ability to travel freely, and quite possibly the ability to buy and sell. I can trust the government because they are here to help (think Reagan).
Hasn't enlightenment lifted us beyond these antiquated positions?
I say, "Arise, shine, for your light has come, and the glory of the Lord has risen upon you." Isaiah 60:1
Do you fear losing your social media accounts and being mocked and ridiculed for your faith and ancient beliefs? Do you fear losing your life's work, your fortune, your sacred honor?
I submit to you that better men that we have had similar misgivings and pledged their lives to the same for the idea that maybe their sacrifice will help future generations taste and see the goodness of God.
"But for you who fear my name, the sun of righteousness shall rise with healing in its wings." Malachi 4:2a
I declare that there is no other name but the name of Jesus, by which men can be saved.
I submit to you that human beings were created, male and female!
I submit to you that life begins at conception and has a right to exist.
I submit to you that the freedom to breathe and see one another's face is paramount to the human condition.
I submit that diet, exercise, nutrition, attitude are the most important ingredients to a healthy life and overcoming coronavirus variants.­
I declare, "That to secure these rights, governments are instituted among men, deriving their just powers from the consent of the gover­­­­ned …" and we do not have to consent to unrighteousness.
I proclaim the ancient paths are worthy of our study and consideration.
Do not grow weary. Keep fighting the good fight of faith. The battle is the Lord's. I urge us all: be willing to lay our lives down for the sake of the Gospel and the Liberty that comes through faith in Christ!
"Besides this you know the time, that the hour has come for you to wake from sleep. For salvation is nearer to us now than when we first believed." Romans 13:11
About the Author
Robert Socha, BIO Robert Socha (so-ha), was born in southern California. He served 5 years 3 months active duty in the United States Air Force; honorably. After his service he took an Associate's Degree in Practical Theology, where, through his studies, developed a deep love of God and Country and sincere appreciation of the value of Liberty. Robert and his beloved wife of 21-plus years are raising 4 beautiful Texan children. They moved to Hillsdale, Michigan, in 2013, to put their children in Hillsdale Academy. Robert is a sales professional. He and his wife consider Michigan a hidden gem, and absolutely love this city and state (current political environment notwithstanding) they've adopted.