Biden's Grand Display of Betrayal by Robert Socha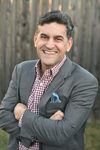 The shocking events that have transpired over the past few weeks are as callous as Henry VIII toward his wives' inability to produce a male heir. The inept withdrawal from Afghanistan, abandoning our principles and shaming the great name of the United States, has cast a dark shadow on an already circumspect administration and plagued our nation with grave distrust and rebuke from friend and foe. Furthermore, the totalitarian tactics that are being used in Australia to cow their 25 million people into abject obedience in response to a "virus" with an astronomically high survival rate are tantamount to Mussolini's xenophobic fascism that allowed his "black shirts" to terrorize any opposition. It is no stretch to perceive the same contemptuous actions enacted on our shores.
After an understandably rocky start, the relationship between the United States and Great Britain has been a stalwart anchor for the cause of Liberty. However, the fact that their Parliament held the President of the United States in contempt may have irrevocably damaged our relationship and necessarily cast our resolve as untrustworthy. I believe Lord Blencathra's statement to be a stark reality to worldwide opinion: "My Lords, all my life I have been pro-American and favourably disposed to the United States, but not any more at this moment. What Biden has done in Afghanistan will go down in ignominy as one of the most shameful and despicable acts of betrayal by any American President. …This is not like Saigon; it is far worse. … Biden has put America back, all right-back into the bunker. … China is a threat to world peace, but how can we now trust the US to lead the long battle against it? Biden may have condemned the world to Chinese domination in the future and the end of western liberal democracy."[i]This catastrophic bumbling abandonment, leaving American's and Allies, especially sympathetic Afghan nationals, in the lurch, is one of our darkest hours.
Another fiasco on the world stage is Australia's executive government "using the law our Parliament has given them to take from us our liberty; no questions asked, no answers given. The executive is making decisions beyond the reach of Parliament. However, when a policeman and a doctor run our lives, making the Parliament and courts all but redundant, you have to wonder the direction in which we are heading."[ii]The heavy-handed police response to Covid lockdowns and troops enforcing western Sydney lockdowns are a nascent reminder that "freedom is a fragile thing and it's never more than one generation away from extinction."[iii]
What can we do? How do we overcome a government's ineptness and overreach? One magnificent example is the charge Glenn Beck made through the Nazarene Fund to rescue Christians from Afghanistan. When the government's failure to secure the withdrawal created chaos (in what sane world do you remove the military before securing your equipment and people), the private sector stepped up and magnanimously made a way where there seemed to be no way. Another is Stop Medical Mandates initiative that happened last weekend organized by the Tea Party Patriots, and the continued worldwide demonstration "against Coronavirus related Restrictions in their countries." The next one will take place on September 18th. Finally, the most crucial thing Believers can do is pray continually and give thanks in these circumstances.
Paul's exhortation to the Thessalonian church in 1 Thessalonian's 5 is worthy of revisiting. So I take his charge to admonish us to shake off the fear and intimidation fostered through social media, global media, and governmental pressure. I encourage us to lose any fainthearted hesitancy, be bold, strong, and courageous, and pray continually and give thanks. I speak to our hearts that they may not fear, though war should rise against us, that we would seek after dwelling in the house of the Lord all the days of our lives. "I had fainted, unless I had believed to see the goodness of the Lord in the land of the living. Wait on the Lord: be of good courage, and he shall strengthen thine heart: wait, I say, on the Lord." Psalm 27:13-14. Yet, when He says, "Go," that we would not hesitate to answer the call, even if it requires that "last full measure of devotion."
[i]https://www.dailywire.com/news/british-parliament-unloads-on-biden-biden-may-have-condemned-the-world-to-chinese-domination-in-future
[ii]https://indaily.com.au/opinion/2021/07/22/democracy-must-not-become-a-pandemic-victim/
[iii]https://www.reaganlibrary.gov/archives/speech/january-5-1967-inaugural-address-public-ceremony#:~:text=Freedom%20is%20a%20fragile%20thing%20and%20it%27s%20never%20more%20than%20one%20generation%20away%20from%20extinction.
About the Author
Robert Socha, BIO Robert Socha (so-ha), was born in southern California. He served 5 years 3 months active duty in the United States Air Force; honorably. After his service he took an Associate's Degree in Practical Theology, where, through his studies, developed a deep love of God and Country and sincere appreciation of the value of Liberty. Robert and his beloved wife of 21-plus years are raising 4 beautiful Texan children. They moved to Hillsdale, Michigan, in 2013, to put their children in Hillsdale Academy. Robert is a sales professional. He and his wife consider Michigan a hidden gem, and absolutely love this city and state (current political environment notwithstanding) they've adopted.