Columbus: Portrait of Courageous Spirit by Robert Socha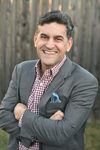 Columbus Day celebrates the bold and courageous spirit of a man willing to go into the unknown and seek a path two fame and fortune. It is, as Ronald Reagan declared[i], meant "to celebrate not only an intrepid searcher but the dreams and opportunities that brought so many here after him."
On the other hand, Indigenous Peoples Day, is a self-righteous opportunistic lie bent on promoting the virtue-signaling and supposed righteousness of those proselytizing its importance. Anyone opposing the celebration is pompous, cold-hearted, and devoid of compassion. Of course, this portrayal is not valid, but it espouses the narrative and continues to divide this once-united land. This manufactured "holiday" only exists because of the inaccurate assassination of Columbus' character.
I'm all for celebrating the accomplishments of people whose ancestors happen to have been here before Columbus discovered an island in the Caribbean in 1492. Still, it is exhausting when the narrative is hell-bent on a person's tribal identity. Human beings are tribal by nature. We have been since time immemorial. Yet, the United States, better than any country had heretofore accomplished, overcame those tribal distinctions to form a more perfect union. Suppose the despots controlling the narrative of "racial inequality" would stop with their anachronous bombast. In that case, I believe we would come together as the Pledge of Allegiance declares, "one nation, under God, indivisible, with liberty and justice for all."
Christopher Columbus accomplished great things! He fought long and hard, petitioning many lords and kings to fund this radical notion that there was an alternate route to prosperity through the unknown. When finally, after eight years of petitions, this Italian, from Genoa, was able to acquire the funding from the king and queen of Spain, who had their own reasons to take this incredible chance, this unbelievably risky investment, notably to fight off the Moorish invasion of Europe, he set off to find his shortcut to India. I offer a harsh rebuke to those, especially educators, who have slandered this good man's name, and rewritten history to advance a divisive political ideology intoxicated by its self-righteous bombast.
Michael Knowles powerfully defends the man's character and the importance of his accomplishments. In this video[ii]from Young America's Foundation, he rebuts a detractor with this decisive rebuke, "it must be nice to sit in the freest, most prosperous, most charitable country in the history of the world and, from a position of totally unmerited luxury, slander the man who made it all possible." He also published a worthy 5-minute historical defense of Columbus' triumph on prageru.com[iii]. The powerful narrative is worth every moment of your time.
I argue that Columbus' dauntless adventure is one of the most courageous exploits in modern history and remind us that the Christian faith was the impetus propelling him to sail the ocean blue. His writings[iv]reflect a sincere belief that because of their voyages and the propagation of the Gospel to so many new lands, Christ would soon return. His discovery monumentally changed the world! The courageous journey of those 3 little ships[v]ushered in a new era of global exploration and wonder. Even though the Nords[vi]had landed in modern-day Canada and found this new world hundreds of years before, this monumental discovery in 1492 was the necessary action precipitating the advent of these United States of America. Her emergence is the greatest gift to mankind since Christ was nailed to a tree and gave us Hope as the first fruits of the resurrection of the dead.
[i]https://whatsoproudlywehail.org/curriculum/the-american-calendar/remarks-on-signing-the-columbus-day-proclamation-1988/
[ii]https://www.youtube.com/watch?v=fkg0AP11Dlo/
[iii]https://www.prageru.com/video/celebrating-columbus/
[iv]https://www.nordskogpublishing.com/columbus-sailed-west/
[v]https://www.christopher-columbus.eu/columbus-ships.htm/
[vi]https://obamawhitehouse.archives.gov/the-press-office/2013/10/08/presidential-proclamation-leif-erikson-day-2013/
About the Author
Robert Socha, BIO Robert Socha (so-ha), was born in southern California. He served 5 years 3 months active duty in the United States Air Force; honorably. After his service he took an Associate's Degree in Practical Theology, where, through his studies, developed a deep love of God and Country and sincere appreciation of the value of Liberty. Robert and his beloved wife of 21-plus years are raising 4 beautiful Texan children. They moved to Hillsdale, Michigan, in 2013, to put their children in Hillsdale Academy. Robert is a sales professional. He and his wife consider Michigan a hidden gem, and absolutely love this city and state (current political environment notwithstanding) they've adopted.