FBI: Face of America – The New Banana Republic by Robert Socha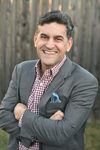 I wanted to write about the Department of Education's unconstitutional existence and how entities like Turning Point USA[i]and Hillsdale College's 1776 Curriculum[ii]initiative and free online resources for parents and teachers[iii]are trying to turn the tide back to classical education. Would it not be wonderful if a scholastic culture inculcated our youth where truth, virtue, wisdom, pure religion, and an excellent civic foundation are cherished time-honored values? Maybe next week…
Instead, the headlines exploded on Monday afternoon as another extra-constitutional organization, the FBI, raided President Trump's Mar-a-Lago residence! It is unconscionable that the current administration's staunchest opponent, who will probably run against them in the next Presidential election cycle, would be thus treated. Political theatre such as this historically mocks third-world banana republics' validity and should never have occurred in the United States of America!
And conservative pundits correctly cry foul:
"The unprecedented, reckless, and wildly abusive FBI raid on Trump's home shows the Biden administration is hurtling towards despotism. The raid is part of the worst political scandal in American history — the Obama-Biden Deep State abuse of President Trump. Pray for America!" Tom Fitton
"The FBI must be legally and formally dissolved. What happened to President Trump is positively stunning and a mark of unchecked government power. I no longer recognize the country I live in. Left or right, we must all come together to fight this evil." Candace Owens
Even Alan Dershowitz expressed disgust[iv]at this egregious overreach, "A raid is supposed to be a last resort, but this administration has used the weaponization of the justice system against its political enemies."
And Andrew Yang echoed[v], "I'm no Trump fan. I want him as far away from the White House as possible. But a fundamental part of his appeal has been that it's him against a corrupt government establishment. This raid strengthens that case for millions of Americans who will see this as unjust persecution."
Steve Zieglar noted the following:
"Since 2015, the FBI:
Propagated the Russia-collusion hoax to hurt the Trump Administration.
Manufactured the Whitmer kidnapping case and blamed it on Trump before the election.
Helped Biden's presidential campaign by burying Hunter's Illegal activities.
Misclassified domestic extremism cases to support the Biden narrative.
Targeted conservative parents who protested pandemic policies at school boards.
Place at least two informants at the Capitol on January 6 who participated in the riot.
Raided Trump's home to find anything that could prevent him from running in '24."
I'm confident this list is not all-inclusive because they also have allowed for the illegal incarceration of Americans who participated in the January 6 protest and are still in jail with their 4th, 5th, 6th, 8th, and 14th Amendment due process protections wholly ignored. So, where are the conservative legislators demanding their immediate release and restoration?
And as Liz Wheeler noted:
"People who HAVEN'T been raided by the FBI:
Pedophiles associated with Jeffery Epstein
Hillary Clinton
Hunter Biden
Swalwell for sleeping with a Chinese spy."
KrisAnne Hall published the following quote to kindle that celestial fire in our bellies to action: "There is nothing that will destroy liberty more than a prevailing opinion that it is better tamely to submit than nobly assert and vindicate our privileges." James Otis, Jr.
One time, many millennia ago, 12 men went to spy on their enemies. Ten returned with a negative report that their enemies were insurmountable giants making confrontation futile. Two came back and said that the enemies were afraid and their destruction was nigh if they attacked. I wonder which of these spies we might represent and hope it is the latter.
Let us take this raid and the current administration's addition of 87,000 IRS agents as a call to come together, seek the Lord, and demand our Legislature begin dismantling ALL extra-constitutional three-letter agencies!
I see the enemy of our souls raising an army of despotic troglodytes who are hellbent on eradicating liberty and justice for all. They aim to control every aspect of society with unattainable lies of nirvana, destroying everything free men have attained in this ignoble pursuit. Yet, I also see a bold populace rising in defiance of this redefined tyranny, wholly committed to allowing the world to continue its pursuits unmolested. I see desperation and a crying out to the Lord with the voice of triumph, watching Him stretch out His hand to heal while drawing all men to repentance and unto Himself.
[i]https://www.tpusa.com/highschoolresources/
[ii]https://k12.hillsdale.edu/
[iii]https://k12athome.hillsdale.edu/
[iv]https://www.wnd.com/2022/08/supposed-last-resort-dershowitz-hammers-biden-raid-trump-home/
[v]https://twitter.com/AndrewYang/status/1556987104219090945/
About the Author
Robert Socha, BIO Robert Socha (so-ha), was born in southern California. He served 5 years 3 months active duty in the United States Air Force; honorably. After his service he took an Associate's Degree in Practical Theology, where, through his studies, developed a deep love of God and Country and sincere appreciation of the value of Liberty. Robert and his beloved wife of 21-plus years are raising 4 beautiful Texan children. They moved to Hillsdale, Michigan, in 2013, to put their children in Hillsdale Academy. Robert is a sales professional. He and his wife consider Michigan a hidden gem, and absolutely love this city and state (current political environment notwithstanding) they've adopted.