Greater Than Morgan Have Tried And Failed
Piers Morgan, with wisdom akin to those who claimed the Titanic unsinkable, said, "The Bible and the Constitution were well-intentioned, but they are basically inherently flawed. Hence the need to amend it. My point…about [homosexual] rights, for example, it's time for an amendment to the Bible."[quote style="boxed" float="right"]They have gone to great lengths to remove the authority of Scripture from the public square.[/quote]
I find it interesting that liberal Neo-Leninists fancy themselves so intellectually superior, especially nances like Morgan. But, with that said, I'm not convinced that they believe their condemnable heterodoxy is right, but I am convinced that they hate us for telling them that it's wrong.
Morgan has stirred the wrath of many Americans because of his anti-gun positions and insults directed at gun owners. Personally, I believe that the Constitution gives him the right to speak out, but he should remember that that same Constitution gives me the right to condemn him.
It should go without saying that it isn't the Bible or the Constitution that needs to be amended; it is Morgan's pathetic tirades and detestable behavior that need to be amended.
The Constitution of the United States has survived as the most enviable document in the world. It has provided privilege to the people of America for nearly 237 years. It has guaranteed the people of America freedoms endowed by their Creator and codified by men who believed and worshiped Him.
The Constitution of The United States of America, as long as it remained uncorrupted by nefarious individuals, ensured that Americans would not live under the tyranny and despotism that peoples around the world have suffered and which many still suffer today. That document provided the crucial underpinnings that helped America overcome the warts of her past. That document provided a vehicle of opportunity whereby every American could achieve and excel regardless of how humble their origins.
But owing to Neo-Leninist mobocratists like Morgan who demand change, not for the better, but to serve their diabolical agendas, Americans have experienced regressive legislations designed to benefit the goals of disrupters and anarchists.
The same regiments of nefarious Neo-Leninists oppose God's Holy Word in the Bible for no fewer than at least two reasons: one being because the Word of God condemns their evil reprobate behaviors and the other because if embraced, it turns the heart of mankind away from accepting homosexual behavior as normal.
They have gone to great lengths to remove the authority of Scripture from the public square. They have removed God from the public schools while providing free avenues of ingress for the purpose of inculcated acceptance of the Erebusic homosexual orthodoxy.
But there remained two institutions that stood as bulwarks against the vile practice of homosexual behavior. They were the military and the church. Suffice it to say, due to these who wallow in sin, debauchery, and corruption both of those venerable institutions have been corrupted. The military by mandate and the church because of the sinful practices of those who subverted and then infested same.

But the Word of God remains incorruptible, and that means homosexual behavior will never be universally accepted. The anarchists of propriety can deny and make whatever assertions they choose in their attempts to claim otherwise, but in the final analysis that is precisely the reason those like Morgan are attacking it.
Morgan is a fool who has little if any understanding of what he is advocating. He bathes in the applause and ignorance of those like him, but what he overlooks is that neither nor His Word is reducible to their level of commonality.
Their lack of belief and denial of a Righteous God who is not only above them but also beyond their ability to comprehend will not be sufficient excuse when they stand before Him. Neither will it be sufficient for them to change the "Truth" of God's Word. God's Word was with Him in the beginning, and His Word will be with Him at the end of Morgan and his lost counterparts.
There is nothing, absolutely nothing, Morgan or his ilk can do to change that. It is worth noting, that greater than they have tried and failed.
*********************
AN IMPORTANT MESSAGE FROM MYCHAL: "Thanks for reading this article! If you enjoyed it, please sign up to receive new articles via email by clicking here.  We HATE spam as much as you do and we promise to NEVER, EVER, sell your information to anyone EVER! We will only share with you ideas and information that we feel is worthy of our subscribers. Remember, just click here to sign up for our email alerts. Thanks!"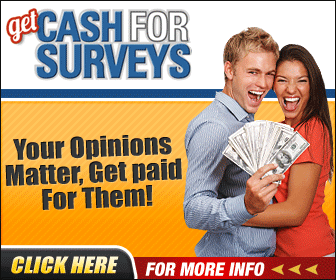 About the Author
Mychal S. Massie is an ordained minister who spent 13 years in full-time Christian Ministry. Today he serves as founder and Chairman of the Racial Policy Center (RPC), a think tank he officially founded in September 2015. RPC advocates for a colorblind society. He was founder and president of the non-profit "In His Name Ministries." He is the former National Chairman of a conservative Capitol Hill think tank; and a former member of the think tank National Center for Public Policy Research. Read entire bio here