Homelessness: A Political Industry by Robert Socha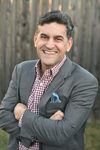 Homelessness has become an epidemic in the United States of America. It has exploded into a subculture that demands special immunities and privileges. To compound the issue, activist judges have made horrific decisions favoring vagrancy, loitering, and upholding an inconceivable "right" to be homeless that supersedes the rights of property tax-paying citizens. Somehow the judiciary manufactures a "right" to privacy that comes out of the 4th amendment, I believe, allowing for a person to encamp on public lands.
Laws are in place, so there is some form of order in a chaotic world. But unfortunately, homelessness breeds lawlessness and invites crime. Some unfortunate souls down on their luck have found themselves homeless through circumstance or error. These are people who will seek shelter and work diligently to reconcile their situation by finding work and accommodation. Regrettably, many who find themselves homeless are in that position voluntarily and have no interest in recovery.
The closing of poorly run institutions initially designed to help the mentally ill have only exacerbated the problem. There are thousands of people who have been released to their own recognizance yet are in desperate need of organized help. Help is available, but many are unwilling to seek its assistance voluntarily. Terrible drug use compounds the epidemic when addicts use every dollar to get the next high, refusing help when offered and finding themselves in such a state of want they have no option but to erect a tent (home) on public land. The last thing a city needs is a group of these addicts, who mostly have no interest in recovering, to make houses on public property and disregard the rights of others to live securely in their person and effects.
I have never said I don't care about the homeless; the opposite is true. I have never oppressed anyone; the opposite is true. I don't believe the homeless setting up tent cities on public property is a right they are privileged to exercise. I don't think their situation trumps property-tax-paying citizens' rights. I believe being a good citizen carries with it the responsibility to have good character and a moral obligation to society to take care of their situation. Homelessness is not virtuous and should not be celebrated or encouraged. It should not be the state's responsibility to ensure they are okay. The "chicken in every pot" idealism is unsustainable. In fact, when free money comes, it yields idleness, and idle people are commanded in Scripture to produce!
Unfortunately, personal philanthropy and Christian charity are conflated with public policy. Scripture says to remember the poor. That I do, but I do not personally have the means to assist everyone down on their luck, and I have been taken advantage of by unscrupulous people who have exploited my generosity. What, therefore, am I to do? Do I continue to allow myself to be taken advantage of or consider alternate forms of assistance?
Scripture also says if a man doesn't work, he shouldn't eat. Do we hold fast to that teaching? Scripture says to admonish the idle. Do we challenge these homeless people to pick up a shovel and work, especially since so many businesses are clamoring for laborers? Advocates for the "rights" of the homeless, have you opened your home and pocketbook to help alleviate their situation? Maybe you have, and if so, I applaud your charity. Nevertheless, life is precious, the souls destroyed before they can live, and the unfortunate souls who find themselves living in a tent on public property.
It is not hypocritical to want clean streets and safety in the public square, especially the parks and trails used for leisure. Nor is it hypocritical to ensure the general public feels safe in their person and effects while traversing public lands. However, it is hypocritical to demand the city, or any governmental agency, accommodate slothfulness. Most who choose to be homeless, whether from terrible personal destructive decisions or a cacophony of errors leading them astray, have done so because they haven't reached out for help and refused help to recover when offered unless that help comes wrapped in a single monetary gift.
About the Author
Robert Socha, BIO Robert Socha (so-ha), was born in southern California. He served 5 years 3 months active duty in the United States Air Force; honorably. After his service he took an Associate's Degree in Practical Theology, where, through his studies, developed a deep love of God and Country and sincere appreciation of the value of Liberty. Robert and his beloved wife of 21-plus years are raising 4 beautiful Texan children. They moved to Hillsdale, Michigan, in 2013, to put their children in Hillsdale Academy. Robert is a sales professional. He and his wife consider Michigan a hidden gem, and absolutely love this city and state (current political environment notwithstanding) they've adopted.