LGBTQ A Decadent Religion by Robert Socha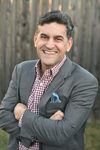 The following is adapted from a video of Pastor Andrew Sedrathat I saw posted by standingforfreedom.com:
Two major religions are vying for the people's hearts in this current debacle. They are the religion that is LGBTQ Leftist politic and Christianity.
The first believes in self-expression while the second practices self-denial, for Christ said, "If any man will come after me, let him deny himself, and take up his cross daily, and follow me." Luke 9:23
The LGBT… religion worships sex and continually lowers the bar to what is acceptable behavior, devolving into self-mutilation. In contrast, Christianity worships God, "God is a Spirit: and they that worship him must worship him in spirit and truth." John 4:24
The first hedonistically believes man can become a god through science and engineering, while Christians believe God became man: "In the beginning was the Word, and the Word was with God, and the Word was God – And the Word was made flesh and dwelt among us." John 1:1, 14a
The Left celebrates pride, and Christians celebrate humility: "Pride goes before destruction," Proverbs 16:18a opposed to "Humble yourselves in the sight of the Lord," James 4:10a.
The LGBT believes in special treatment and perverts the law to accommodate their immoral behavior because they say they are born this way and don't have a choice; Christianity believes you must choose this day whom you will serve and that man must be born again. "And if it seems evil unto you to serve the Lord, choose this day whom you will serve." Joshua 24:15a; "Marvel not that I said unto thee, Ye must be born again." John 3:7.
The Leftist LGBTQ religion believes I am perfect just the way I am, Christians believe we are sinners, saved by grace through Faith, and that is not of ourselves; it is a gift of God. Ephesians 2:8
Theologically and philosophically, the two are totally opposite.
I am reminded, too, that peace and salvation do not come from political parties but through Faith. I'm reminded that in the last days, many will turn from the truth of the Gospel of Christ to listen to things their ears want to hear. I'm reminded we are saved by grace through Faith.
Any rational thinker must recognize the political situation in these United States of America has descended into chaos and reduced our venerated institutions to a Banana Republic. The impeachment of a former President follows political persecution of the opposing party's protesters and opens pandora's box to accommodate the Left's depravity. And the Left knows full well their opposition will not respond in kind because to do so would destroy the last vestiges of our venerable Republic.
As Victor David Hanson summed up in this meticulously researched piece: In other words, the Left is saying to America something along the following lines, "We are so morally superior to you that we can and must employ any means necessary to achieve our unpopular political ends. But you cannot respond in kind or deter us by mimicking our own tactics, because should both parties do so, the resulting disorder would undermine the republic. And that is something you won't dare do."
For those of us who know the truth and will boldly and unashamedly proclaim it, we must put our seatbelts on and buckle down, knowing the battle will be fierce and the tactics of the Left LGBTQ community increasingly malevolent. We must not be hateful but also must not be timid nor capitulate. We must continue to declare the bondage the Left entangles can be lifted through opened eyes because "you shall know the Truth, and the Truth shall set you free." John 8:32
About the Author
Robert Socha, BIO Robert Socha (so-ha), was born in southern California. He served 5 years 3 months active duty in the United States Air Force; honorably. After his service he took an Associate's Degree in Practical Theology, where, through his studies, developed a deep love of God and Country and sincere appreciation of the value of Liberty. Robert and his beloved wife of 21-plus years are raising 4 beautiful Texan children. They moved to Hillsdale, Michigan, in 2013, to put their children in Hillsdale Academy. Robert is a sales professional. He and his wife consider Michigan a hidden gem, and absolutely love this city and state (current political environment notwithstanding) they've adopted.