R-E-S-P-E-C-T by Robert Socha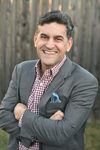 I respect the office of the President of the United States. The men who have held this office wield immeasurable power, which, thankfully, has been checked until now through the Constitution's three branches.
It is no secret the man inaugurated on January 20th was not my choice, and I believe him fraudulently affirmed. The contemptible failure of the voting process has scarred our sacred institutions, hopefully not beyond repair, and the courts' incompetent investigations have caused the public trust's ignominious death.
By this time during Trump's term, many on the left disrespectfully called for his execution with no repercussions: Madonna had suggested blowing up the White House, Snoop Dogg had shot a clown dressed like Trump in a music video, and Kathy Griffin, most despicably, posted a picture of her holding a mock-up of a decapitated, bloodied head of the sitting commander-in-chief.
I have heard of no such inflammatory rhetoric from the Right concerning the current occupant of 1600 Pennsylvania Avenue, although I remember some nefarious statements made toward the Obama administration. Nevertheless, can you imagine if some leading conservative voices were acting in like manner? They would probably have been locked up for sedition and sent away like some of those poor souls whose lack of judgment on January 6th compelled them to break into the Capitol. (I was there that day, and I do not condone the breeching of the building, although I do condone the Right to peacefully assemble on the steps of the U.S. Capitol to petition our government for a redress of grievances. Segue: if the fences are still up, tear them down!)
The man called President is not fit for office. He has been publically humiliated multiple times through his incoherent babble and even contemptuously laughed at by his peers at recent G7 meetings in Europe. His ramblings are nonsensical and incomplete. The press treats him with kid gloves, and they rarely challenge the press secretary. Their behavior is the antithesis of how they held the previous administration to account; Skynews Australia notwithstanding.
How long will world leaders continue to approve of this charade? How long will our enemies stay their hand?
It is apparent to me these United States are still respected worldwide because of our historic magnanimity. Our restraint in the face of provocation, our return of conquered lands, our fortuitous generosity, our checks and balances, I am confident, restrain the hands that would seek to usurp America's position on the world stage.
This political landscape's fissure erupts in egalitarian philandering to placate the masses, ignoring the catastrophic consequence of a usurper's incompetence.
How much higher will prices rise? When prices correct, will they return to their previous norms or remain grossly inflated? How long will it take for salaries to catch up to this hyper-inflation?
The rhetoric from the White House occupant instills no confidence for Liberty's future. He has recently said, "Put trust and faith in our government to fulfill its most important function, which is to protect the American people." The President's language meaning to encourage and instill confidence in the actions of those elected to serve us, failed. For me, it accomplished the opposite. I believe in this situation as President Reagan felt when he said, "In this present crisis, government is not the solution to our problem; government is the problem."
I hope that someone in the positions of elected power, the Rand Paul's of office, will take courage, their political future notwithstanding, and hold the Executive, Legislative and Judicial branches to account for their behavior, instilling newfound confidence in our electoral processes and traditions.
Nevertheless, "I urge that supplications, prayers, intercessions, and thanksgivings be made for all people, for kings and all who are in high positions, that we may lead a peaceful and quiet life, godly and dignified in every way." (2 Timothy 1-2)
With respect to the office of President, I urge the adoption of Lincoln's closing remarks, "With malice toward none with charity for all with firmness in the right as God gives us to see the right let us strive on to finish the work we are in to bind up the nation's wounds, to care for him who shall have borne the battle and for his widow and his orphan ~ to do all which may achieve and cherish a just and lasting peace among ourselves and with all nations."
About the Author
Robert Socha, BIO Robert Socha (so-ha), was born in southern California. He served 5 years 3 months active duty in the United States Air Force; honorably. After his service he took an Associate's Degree in Practical Theology, where, through his studies, developed a deep love of God and Country and sincere appreciation of the value of Liberty. Robert and his beloved wife of 21-plus years are raising 4 beautiful Texan children. They moved to Hillsdale, Michigan, in 2013, to put their children in Hillsdale Academy. Robert is a sales professional. He and his wife consider Michigan a hidden gem, and absolutely love this city and state (current political environment notwithstanding) they've adopted.