The Church Surrendered Its' Authority To The Progeny of Satan by Robert Socha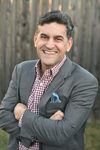 With relatively few exceptions, the Church has been silent.
Church leaders, worldwide, have silently allowed secular governments to impose their will on the Body of Christ.
You can no longer meet openly; okay.
If you do meet, you must cover your face, concealing your identity; done.
If we are going to get back to normal, you must inject yourselves with an untested liquid that has unknown long-term effects; great idea, let us get in line and open our doors to the reception of this mandate.
I believe if the Pastors in our pulpits were truly submitted to walking humbly before their God that we would have seen a massive resistance from the very beginning. Pastors Rodney Howard Brown, Tony Spell, and Jack Hibbs (I know there are more and ask for forgiveness in not providing a comprehensive list) would not have been the few voices of reason pleading with the Church to continue to meet uninhibited.
Canadian Pastor Artur Pawlowski was arrested multiple times for holding services in the Church he pastors in Alberta. He has warned those of us who are his southern neighbors, "if they are coming for me, they are coming for you."
This interview on FoxNews is very telling to the totalitarianism being fostered on us by those we elected to office in these lands built on the sanctity of the individual and the ability of self-rule.
From the beginning of this alleged 'pandemic', I have not only been skeptical but called out the fear-mongering as a blatant lie bent on destruction.
"There is no fear in love, but perfect love casts out fear. For fear has to do with punishment, and whoever fears has not been perfected in love." 1 John 4:18 ESV
I call on Pastors and Church leaders to be the Light and lead your flocks to the Liberty Christ provides. The State has no authority over you! You are Christ's and Christ's alone!
I call on the laity to remember "What time I am afraid, I will trust in thee," Psalm 56:3 KJV.
The terrible encroachment of our civil liberties these past two years has had a cowering effect on the general population. This effect manifests into palpable anxiety, both of those who believe in the impending doom and those of us who have committed to following Christ and the freedom He bought for us at Calvary. The former is afraid of getting the flu, the latter is afraid of losing their Liberty.
To the former, I am sad for you. I cannot imagine the suffering you must be enduring throughout the confusion thrust upon us by those we've chosen to sit in seats of power. For example, Washington D.C. and the surrounding counties in Maryland and Virginia, have collectively decided to lift their mask and vaccine requirements. We were over 18 months into this manufactured catastrophe before they imposed the draconianism, but now the "science" has changed and they no longer offer the advertised protection. I call foul! The only thing that has changed is the financial status of the restaurants, hotels, and businesses whose tourism dollars became non-existent. Add to that the impending election cycle and the insanely short attention span of the average American, and voila, the "science" no longer supports facial obfuscation and subcutaneous injections. I say the political fallout is overbearing and officials are feeling the heat.
I encourage those who have fallen prey to the fear-mongering media and political elite, "Rejoice in the Lord always; again I will say, rejoice. Let your reasonableness be known to everyone. The Lord is at hand; do not be anxious about anything, but in everything by prayer and supplication with thanksgiving let your requests be made known to God. And the peace of God, which surpasses all understanding, will guard your hearts and your minds in Christ Jesus." Philippians 4:4-7 ESV
Know this, blindly submitting to the pharmaceutical industry and these mandated jabs are idolatry. Grossly submitting to illegal mandates thrust upon us by unaccountable actors is cowardice. Putting a mask over your mouth and nose is abject submission to tyranny.
I encourage those who grace the chairs and pews of their local congregations, "And what agreement hath the temple of God with idols? for ye are the temple of the living God; as God hath said, I will dwell in them, and walk in them; and I will be their God, and they shall be my people." 2 Corinthians 6:16 KJV. "Keep examining yourselves to see whether you are continuing in the faith. Test yourselves! You know, don't you, that Jesus the Messiah lives in you? Could it be that you are failing the test?" 2 Corinthians 13:15 ISV
About the Author
Robert Socha, BIO Robert Socha (so-ha), was born in southern California. He served 5 years 3 months active duty in the United States Air Force; honorably. After his service he took an Associate's Degree in Practical Theology, where, through his studies, developed a deep love of God and Country and sincere appreciation of the value of Liberty. Robert and his beloved wife of 21-plus years are raising 4 beautiful Texan children. They moved to Hillsdale, Michigan, in 2013, to put their children in Hillsdale Academy. Robert is a sales professional. He and his wife consider Michigan a hidden gem, and absolutely love this city and state (current political environment notwithstanding) they've adopted.