The Constitution Doesn't Grant Right To Abortion by Robert Socha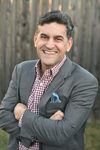 There is still controversy surrounding the Supreme Court's corrective and necessary decision in Dobbs versus Jackson returning the abortion debate to the state legislatures. The U.S. Constitution does not grant a right to abortion! Consequently, states with Democrat executives are doubling down on their efforts to provide an avenue for women to murder their unborn children in the womb, never giving that life an opportunity!
For example, California's governor has done the following: signed legislation to "protect patients and providers," he has "launched a new multi-state commitment" in favor of allowing doctors to terminate a life inside the womb, he has "signed an executive order" about medical records, and "Governor Newsom signed legislature eliminating copaysfor abortion care services and signed into law a legislative packageto further strengthen access." In November, a constitutional amendment allowing abortion will be on California ballot![i]I hope my Californian cousins will continue to fight for the life of all Americans, alive in the womb or in the world.
On the other hand, Michigan has a 93-year-old law that makes abortion illegal. Proposal 3, deceptively and falsly claiming to affirm an individual's "right" to reproductive freedom on the November 8th ballot, is challenging that law by introducing an amendment to Michigan's Constitution. If passed, it will encode under state law to murder unborn children as a constitutionally protected right, especially if the physical or mental health of the mother is in play! This manipulative narrative is designed to cast a shadow on the opposition and portray these mothers as victims. Instead, the language itself is contradictory as it would grant one "right," the ability of the mother to murder her unborn child, at the expense of the unborn child's right to life! As I understand it, this wicked movement acquired over 730,000 signatures to put the language on the November 8th ballot[ii]. Shockingly, 5% of Michigan's 14 million people think it is so crucial for a mother to be able to kill her unborn child that they signed a document to have an amendment to Michigan's constitution on the November ballot. 5%! (I have purposefully repeated myself for effect.) It is appalling that so many people have allowed the Left's deception and propaganda to cloud their judgment and defend the sacrifice of our posterity. I hope my fellow Michiganders will boldly stand with me in opposition to this death knell and defend the unborn's right to life!
I despise the bastardization of the English language when legal "scholars" twist the narrative to make unethical things appear virtuous, and opposition to appear callous. For example the Michigan Proposal 3 is named: "Reproductive Freedom for All." All except the unborn and defenseless child! Remember, it is a child growing in its mother's womb!
Other states like Florida, South Dakota, West Virginia, and Indiana are standing for the right of the unborn to live! This stand is honorable and necessary. Jefferson drew from Lock's argument that Natural law declares people have a duty to respect and protect others' lives, liberties, and property, when he pinned those immortal words in our Declaration of Independence: "We hold these truths to be self-evident, that all men are created equal, that they are endowed by their Creator with certain unalienable Rights, that among these are Life…" Madison continued that theme when he wrote in the preamble to the U.S. Constitution to "secure the blessings of liberty to ourselves and our posterity." So, while I am thankful for Mississippi's Solicitor General's efforts and arguments before the Supreme Court to obtain the favorable Dobbs decision, allowing individual states to decide for themselves on the issue of abortion, returning states' rights, I have an objection.
I do not have a great legal mind like Justice Thomas or Alito and studied the nuance of the law, practicing the trade. I could not bring an argument before the Supreme Court. I understand that some will argue and maliciously, callously defend the abominable practice of abortion by saying it's a woman's right to choose. I ardently disagree! How dare we enable a practice that literally sacrifices our next generations. The first enumerated inalienable right is the right to life, and the founders formed our Constitution to secure our posterity's blessings.Who are our posterity but those yet unborn?
On July 2nd, 1776, from his headquarters in New York, General Washington issued his general orders:
"The time is now near at hand which must probably determine whether Americans are to be free men or slaves; Whether they are to have any property they can call their own; Whether their houses and farms are to be pillaged and destroyed, and themselves consigned to a state of wretchedness from which no human efforts will deliver them.
The fate of unborn millions will now depend, under God, on the courage and conduct of this army.
Our cruel and unrelenting enemy leaves us no choice but a brave resistance, or the most abject submission. We have, therefore to resolve to conquer or die.
Our own countries honor calls upon us for a vigorous and manly exertion, and if we now shamefully fail, we shall become infamous to the whole world. Let us rely on the goodness of the cause, in the aid of the supreme being in whose hand victory is, to animate and encourage us to great and noble actions."
Two hundred and thirty-five years ago, 55 men signed the U.S. Constitution into law on September 17th, 1787. This document Protects the life of the unborn. It is not simply a state's rights issue. There is a natural, inalienable right for the baby forming in its mother's womb to grow full-term and be born alive; the alternative is indefensible.
Let us draw from the courage of General Washington and remind ourselves that the life forming inside its mother's womb, if brought to its natural conclusion, will become a living, breathing human being! And, if he or she is born in the United States, a citizen thereof. That is worth defending!
[i]https://www.gov.ca.gov/2022/09/13/california-launches-abortion-ca-gov/
[ii]https://sd39.senate.ca.gov/news/20220627-legislative-leaders-applaud-historic-passage-constitutional-amendment-explicitly/
About the Author
Robert Socha, BIO Robert Socha (so-ha), was born in southern California. He served 5 years 3 months active duty in the United States Air Force; honorably. After his service he took an Associate's Degree in Practical Theology, where, through his studies, developed a deep love of God and Country and sincere appreciation of the value of Liberty. Robert and his beloved wife of 21-plus years are raising 4 beautiful Texan children. They moved to Hillsdale, Michigan, in 2013, to put their children in Hillsdale Academy. Robert is a sales professional. He and his wife consider Michigan a hidden gem, and absolutely love this city and state (current political environment notwithstanding) they've adopted.