The Further Animalizing of Sexual Conduct by Robert Socha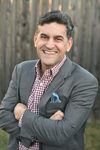 The world's destabilization has rapidly advanced these past two years with the de-dollarization of major economies' trade. Who knows what future economic turmoil this warfare might invite? While some trust in the brilliance of man's ingenuity and monetary policy (chariots) and some trust in the strength of military muscle and economic bravado (horses), we must trust in the Name of the Lord!
Adding to the confusion and frustration is the incessant cultish demand to sacrifice our children on Molech's altar of trans-identity and their over-sexualization from their prepubescent years. On March 8, 2023, "the International Committee of Jurists (ICJ) along with UNAIDS and the Office of the High Commissioner for Human Rights (OHCHR) officially launched a new set of expert jurist legal principles to guide the application of international human rights law to criminal law."[i]These "principles" are called the "8-MARCH-Principles"[ii] and redefine how these committees want to see criminal law administered. I encourage you to read its entirety but wish to point out that these committees find it necessary to redefine acceptable consensual sexual conduct.
"PRINCIPLE 16 – CONSENSUAL SEXUAL CONDUCT
Consensual sexual conduct, irrespective of the type of sexual activity, the sex/ gender, sexual orientation, gender identity or gender expression of the people involved or their marital status, may not be criminalized in any circumstances. Consensual same-sex, as well as consensual different-sex sexual relations, or consensual sexual relations with or between trans, non-binary and other gender diverse people, or outside marriage – whether pre-marital or extramarital – may, therefore, never be criminalized.
With respect to the enforcement of criminal law, any prescribed minimum age of consent to sex must be applied in a non-discriminatory manner. Enforcement may not be linked to the sex/gender of participants or age of consent to marriage.
Moreover, sexual conduct involving persons below the domestically prescribed minimum age of consent to sex may be consensual in fact, if not in law. In this context, the enforcement of criminal law should reflect the rights and capacity of 23 THE 8 MARCH PRINCIPLES FOR A HUMAN RIGHTS-BASED APPROACH TO CRIMINAL LAW PROSCRIBING CONDUCT ASSOCIATED WITH SEX, REPRODUCTION, DRUG USE, HIV, HOMELESSNESS AND POVERTY persons under 18 years of age to make decisions about engaging in consensual sexual conduct and their right to be heard in matters concerning them. Pursuant to their evolving capacities and progressive autonomy, persons under 18 years of age should participate in decisions affecting them, with due regard to their age, maturity and best interests, and with specific attention to non-discrimination guarantees."
"I believe one of the reasons they are calling for this is because these pedophiles are getting exposed, and they want immunity. Criminal child trafficking rings are getting dismantled by organizations like Operation Underground Rescue."[iii]
Especially since Epstein's arrest, convenient "suicide," and exposé, there has been a concerted effort to minimalize his black book's island revelations.  A conviction of a conspirator to groom underage women for sexual exploitation but have no clientele brought up on charges defies logic.
This constant drum of trans ideology is effectively growing a mentally confused subculture hellbent on mutilating and destroying minds and bodies, force-feeding the delusion mainstream and causing lifelong health complications and regret. (Myriad testimonies exist but you have to patiently search to find them as they are buried deep in the algorithms search criteria.) Webster's 1984 unabridged dictionary does not include the word transgender! The concept is a manufactured social construct designed to confuse our younger generations and destroy the nuclear family. Its insidious effect has torn the fabric of our nation asunder and reeks of a demonic desire to sexually exploit our children. Parading grown men dressed in drag, gyrating in front of impressionable children, and encouraging the same is nothing less than child abuse. It should not only receive the strongest possible condemnation, but district attorneys should prosecute.
The truth of the matter is that we must diligently train our children in the way they should go, not to awaken love before its time, and to understand the sexual nature of man should be exercised with the staunchest self-control and reserved for the marriage bed between a husband and his one wife.
[i]https://www.unaids.org/en/resources/presscentre/featurestories/2023/march/20230308_new-legal-principles-decriminalization/
[ii]https://icj2.wpenginepowered.com/wp-content/uploads/2023/03/8-MARCH-Principles-FINAL-printer-version-1-MARCH-2023.pdf/
About the Author
Robert Socha, BIO Robert Socha (so-ha), was born in southern California. He served 5 years 3 months active duty in the United States Air Force; honorably. After his service he took an Associate's Degree in Practical Theology, where, through his studies, developed a deep love of God and Country and sincere appreciation of the value of Liberty. Robert and his beloved wife of 21-plus years are raising 4 beautiful Texan children. They moved to Hillsdale, Michigan, in 2013, to put their children in Hillsdale Academy. Robert is a sales professional. He and his wife consider Michigan a hidden gem, and absolutely love this city and state (current political environment notwithstanding) they've adopted.