The State Rewards But At What Cost by Robert Socha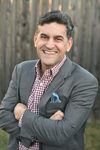 We who oppose the dictatorial mandates, edicts, and passport requirements feel pressure like never before to comply. The once-great cities of New York, Philadelphia, Boston, Los Angeles, Washington D.C., Chicago, New Orleans, and more, just in these United States, are forcing people to show their papers. Not to mention countries like Austria and Australia. Also known as a vaccine passport, compliant individuals receive a mark as a preferred member of the population who has capitulated to the authoritarian rule; i.e., obediently receive the jab, one can engage the economy. The state rewards blind obedience with the ability to trade, but at what cost? Is the ability to dine, shop, and enjoy entertainment worth your liberty? Is it worth sacrificing bodily autonomy? Thankfully, for now, there are alternatives to these Orwellian nightmare cities. But for how long? And what about domestic and international travel? How long until the never-ending travel mask mandate is expanded to verify the jab?
Resistance is futile, as those of us who dare oppose the mandates get denounced as enemies of the state. These characterizations are a relatively new, yet increasingly adamant, development in the national dialogue and threaten our republic's fraying fabric. A free state requires the people to speak their minds and the press to pursue stories and print their findings without worrying about "fact-checkers" destroying their livelihood and their liberty infringed.
Now, in the cities mentioned above, you are not supposed to move about without submitting to the mayor's authoritarian decree, "all who wish to live 'normal' lives must show their ID and their vaccine passport!"
In what dystopian novel are these dictators ruling? Where are Rand and Orwell when you need them? Have we debased ourselves as a nation to such a level that we are willing to allow the "authorities" to check our papers at will?
The hypocrisy is palpable. The same elected officials who decry every petition to secure our elections by enacting voter ID laws because it is somehow discriminatory toward minority populations are demanding everyone, EVERYONE, not leave their homes without the proper paperwork! The same people who supposedly (not supposably, the addition of this non-word in the dictionary is evidence of our cultural decline, but I digress) cannot deliver an ID to vote must produce an ID and a digital passport to traverse the city freely. (I thought access to IDs in inner cities was all but impossible, but again, I digress.) These rules purportedly keep public health tantamount to pre-Covid19 conditions.
Do people who enable and implement mask mandates ever question their efficacy? (Why are the police so blindly enforcing this madness?) Do they ever wonder why 100,000 fans at a big ball game have not dropped dead in their tracks? Do they ever question the validity of continuing to execute such madness? Two years! TWO YEARS!
Do those who have enforced the strictest Covid Jab requirements question the extreme rise in unexpected cardiovascular deaths, most alarmingly in the most athletic among us? Yet, they demand we capitulate and be the control group for big pharma to test its latest concoction. (I wonder, too, if some of the shots are a placebo.) How many boosters? And you can still get the disease? I thought vaccines are supposed to prevent infection. If they don't prevent anything, why are they being labeled a vaccine and mandated?
So, these egregious rules ban a man like me from engaging in the accouterments afforded modernity. No longer can I freely travel without my Fourth Amendment protections violated. It IS unreasonable to be searched for an ID and valid "passport" to simply navigate and participate in activities within a city or a state. It is gross malfeasance. It is a bastardization of the rule of law and an infringement on the very idea of Liberty and personal autonomy. It is the antithesis of the American ideal!
Yet, to overcome the overwhelming rhetoric and demonization of those of us who continue to question the narrative, we must endeavor to renew our minds every day, nay hour. The only way I know to adequately accomplish this is through reading the Word of God and robust private prayer!
"Do not be conformed to this world, but be transformed by the renewal of your mind, that by testing you may discern what is the will of God, what is good and acceptable and perfect." Romans 12:2 ESV
About the Author
Robert Socha, BIO Robert Socha (so-ha), was born in southern California. He served 5 years 3 months active duty in the United States Air Force; honorably. After his service he took an Associate's Degree in Practical Theology, where, through his studies, developed a deep love of God and Country and sincere appreciation of the value of Liberty. Robert and his beloved wife of 21-plus years are raising 4 beautiful Texan children. They moved to Hillsdale, Michigan, in 2013, to put their children in Hillsdale Academy. Robert is a sales professional. He and his wife consider Michigan a hidden gem, and absolutely love this city and state (current political environment notwithstanding) they've adopted.