There Comes A Moment In Everyone's Life by Robert Socha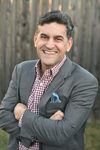 There comes a moment in our lives, many moments really, where we must choose between good and evil, right and wrong. These brave souls who have put their careers on the line to oppose unjust mandates virulently are catalysts for the rhetoric and edicts returning to a semblance of sanity. Parents and employees from Seattle to California to Dallas and Chicago are all saying, "Enough!"
These courageous acts compel their desired effect. As a result, massive airlines like Delta and, most recently, Southwest, have rescinded their mandates, apparently giving their employees the freedom to choose whether or not a spike protein injection is worth the risk. But, unfortunately, not all organizations imposing these Orwellian edicts have rescinded their plans, and many have suffered a grievous loss of their livelihood. This loss is a gross injustice, especially where first responders are concerned!
What shall become of this?
I, for one, do not believe the efficacy of the Covid jab is worth the risk, especially for my children, although many men I love and admire have chosen to receive it. Nevertheless, I will continually advocate for extreme caution when approaching this decision and vigilant prayer for Wisdom to guide us. Hopefully, most people who receive the jabs will withstand both its possible adverse effects and possible complications from getting sick.
I will also continue to speak up whenever the opportunity presents itself to the knowledge I've attained through countless hours of scouring the internet and parsing vast swaths of information to acquire a semblance of truth. For example, I found myself scheduling an appointment at the Michigan Secretary of State for some lost title registration requirements for a car I was thinking of purchasing from out of state (I didn't buy it). Amazingly, when I walked in for my appointment, people were waiting in the lobby, a return to normalcy. After signing me in, the receptionist requested that the office would like me to wear a mask and offered one. I replied, "I would prefer not to wear one; thank you." This act prompted a conversation between myself and a couple of the other customers patiently waiting for their appointments. One of the conversationalists was wearing a mask, one was not, while two others similarly dressed were listening.
The conversation was polite and inquisitive. However, it was prevalently pushing against the touted narrative promulgated via mainstream media, unscrupulous men like Fauci, and even the office of the President of the United States. One masked woman rose from her seat and walked to the far wall of the office, while another masked woman took that opportunity to move closer and engage. The first, noticeably agitated by the anti-narrative discussion taking place, ended up declaring to her husband who was at the counter with a representative, "I'm going outside to wait in the car." The other inquired about my sources and appreciated the information.
Why is this important? It is important because we must not be intimidated nor afraid to publicly speak out to the things we know to be true! We must not give in to the rhetoric that opposes our views. We must not be afraid of offending someone's sensibilities. Instead, we must capitalize on the freedom of speech, encoded in law, that still exists in the legislation of our land.
Notably, our English-speaking brothers in Australia are being refused this right we enjoy if they dare speak against the government's narrative, alarmingly, even through social media posts. (A simple search on a video platform will produce myriad results of Australian tyranny due to their Covid response.) It is not a stretch to believe the officials who hold powerful elected and appointed offices in these United States would not hesitate to impose such draconian restrictions on us if the law would allow for such liberal interpretation.
Therefore, we must boldly continue to raise our voices in opposition to a new religion that worships the created rather than the Creator. "Let those be put to shame who persecute me, but let me not be put to shame, let them be dismayed, but let me not be dismayed, bring upon them the day of disaster, destroy them with double destruction." Jerimiah 17:18.
About the Author
Robert Socha, BIO Robert Socha (so-ha), was born in southern California. He served 5 years 3 months active duty in the United States Air Force; honorably. After his service he took an Associate's Degree in Practical Theology, where, through his studies, developed a deep love of God and Country and sincere appreciation of the value of Liberty. Robert and his beloved wife of 21-plus years are raising 4 beautiful Texan children. They moved to Hillsdale, Michigan, in 2013, to put their children in Hillsdale Academy. Robert is a sales professional. He and his wife consider Michigan a hidden gem, and absolutely love this city and state (current political environment notwithstanding) they've adopted.