Turning People Against One Another Isn't Leadership by Robert Socha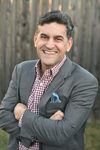 A constant drumbeat churns propaganda of the never-ending struggle between ethnicities, sowing the seeds of division and mistrust. Yet, astute observation recognizes black and white, red and yellow, brown and olive, and every shade in between who beautifully color our world with humanity's unique tapestry. It is a stain on our character that we would submit to the seeds of pigmentation-based animosity sewn by the enemy of our souls whose objective is destruction. The continually dripping of black versus white compels cultural enmity whose only end will be ethnic cleansing. On the contrary, let us rebuke the Tutsi-Hutu vitriol and embrace the fact that "Based on an examination of our DNA, any two human beings are 99.9 percent identical." (1) I refuse to call people of diverse colors, backgrounds, countries, a different race. Various nations, tribes, and tongues exist, but there is one human race, mankind!
"Tax the rich; they must pay their fair share." The sentiment of this caliber sows the seeds of discord between different socio-economic spheres in an increasingly divisive culture. It seeks to punish hard work and business acumen in a flowery admonition of public philanthropy (which doesn't exist from the public treasury because absconding one person's wealth to distribute it to another is immoral thievery) while rewarding idleness and vagrancy. On the one hand, we have an incentive to work hard and achieve ubiquitous wealth. For example, let us consider an unscrupulous man like Lebron James, who, with natural ability and hard work, has earned unbridled wealth and is heralded as a champion for the possibility of inner-city youth's success. (It is sickening that a man like Ben Carson isn't so emulated.) Climbing the socio-economic ladder in a capitalist culture should be aspired and encouraged. But, when a family has worked diligently to provide every comfort that affords their children the opportunity to attend Amhurst, if they are of European descent, it is considered "white privilege" and incitingly promoted as a scourge on society. It is proper to acknowledge the reward of their tenacity without criticizing their success. Chastising anyone because of their material status only breeds division, jealousy, and rage. We can and should be able to celebrate with those who have achieved economic prowess, whomever they may be, while working with those who have yet to achieve financial independence toward that goal should they choose its attempt. Yet, on the other hand, unethical politicians seek to demand certain minimum wages for workers and increasingly unaffordable governmental intervention through programs that invade the average family's financial condition, causing dependency and allocating votes. And how are these scheming politicians able to pay for their amoral programs? Their Machiavellian budgets have unapologetically targeted the wealth of not only the affluent but the middle class too. It is easy to spend other people's money to assuage guilt and parade oneself as benevolent, castigating those who would oppose such untoward magnanimity fueling the division of the classes.
When not held to account, these immoral guidelines continue to morph and grow into increasingly divisive speech. So now, we are witnessing a new sub-class of people, a 21st-century yellow star, separated based on their decision to receive a solution proven to prematurely coagulate the blood or trust the immune system God provided to fight off infection and disease. The former also choose to obfuscate their face retarding salivary projectiles, while the latter prefer the freedom to breathe. The author of fear has sunk his teeth into the rhetoric concerning the best way to overcome it. Authoritarians are maligning the character of those who disagree with these totalitarian dictates causing ever-increasing violent tendencies from those jabbed to those standing on the last vestige of liberty. It is as if the prophetic declaration that people cannot buy or sell without a special mark has fallen on deaf ears. It is the deliberate embracement of eternal damnation. (2)
What happens when seeds fall to the earth and are adequately watered and fed? They germinate and grow into whatever their original design intended. The plant's seed determines its nature, from the invasive chickweed to the most delicate iris to the giant sequoia. We can apply this pattern to our conscience. Whatever a man sows, that will he reap. If we continually water the seeds of division, we will continue to reap destruction.
And I haven't even touched on the "trust the science" versus religion argument.
On the other hand, "we take captive every thought to make it obedient to Christ." (3) We know that "God has not given us a spirit of fear, but of power and of love and a sound mind." (4) Therefore "don't copy the behavior and customs of this world, but let God transform you into a new person by changing the way you think." (5) Let us unite around the beauty of Creation's fauna, especially mankind, and focus on the things that connect us, remembering how amazingly similar every human is, celebrating our commonality while drawing nearer to the Father of Mercies and God of all Comfort.
https://www.amacad.org/publication/unequal-nature-geneticists-perspective-human-differences
Mychal Massie quote
2 Corinthians 10:5
2 Timothy 1:7
Romans 12:2
About the Author
Robert Socha, BIO Robert Socha (so-ha), was born in southern California. He served 5 years 3 months active duty in the United States Air Force; honorably. After his service he took an Associate's Degree in Practical Theology, where, through his studies, developed a deep love of God and Country and sincere appreciation of the value of Liberty. Robert and his beloved wife of 21-plus years are raising 4 beautiful Texan children. They moved to Hillsdale, Michigan, in 2013, to put their children in Hillsdale Academy. Robert is a sales professional. He and his wife consider Michigan a hidden gem, and absolutely love this city and state (current political environment notwithstanding) they've adopted.