We Can Bow To Tyranny or Stand For God? by Robert Socha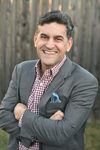 Tyranny has come to our shores. Unfortunately, there is no other word to accurately describe the "mandates" issued from the Executive officeholder. The requirements from D.C. are forcing people to make untenable decisions between their conscience and their livelihood.
Over the past week, the website known as Project, the Latin word for truth, released a video exposing what is happening behind the scenes in at least one federal health center. The exposé was covertly filmed by a registered nurse at the facility, most probably released at the expense of her employment. However, I have not verified that as of this writing. This 13-minute film, apparently the first of many, shockingly validates the questions many American's have concerning the jabs' efficacy. I strongly encourage spending the time to view it.
In addition, I have read about three people who have lost their livelihoods because of their unwillingness to submit to the despotic demands to receive an unproven injection. The first is a nurse in Tennessee, who writes, "the following letter is my heart felt forced termination for not complying to allow, against my own will, the injection of an illegally mandated v@cc1neunder Emergency Use Authorization." Secondly, a pharmacy tech "being forced to walk away from the profession I have given my life and my heart to for the last 10 years."
She wrote in a social media post that "healthcare has become a discriminatory, ugly beast." She concludes that she is walking away on her own terms "because I will always be able to tell my son, I STOOD UP FOR WHAT WAS RIGHT FOR ME." The third account of forced termination is from a 33-year veteran weatherman from Michigan's magnificent upper peninsula. Karl Bohnak wrote the following, "Today, it is with a heavy heart, I announce after over 33 years, I am no longer employed at TV6."
In his account, the untenable mandate issued by Gray Television, the corporate owner of TV6, compelled the separation. Although he spuriously quoted Jefferson in his closing paragraph, I agree with the sentiment: "When tyranny becomes law, resistance becomes duty." His concluding charge is also worthy of repeating as it calls, "Those who love America and the freedom and liberty it stands for, must speak up."
I consider the four accounts above unmitigated bravery. Just as the founders pledged their lives, fortunes, and sacred honor, these fine people emulate that example.
Last week, at Hillsdale College's 12th annual Constitution Day event, held in Washington D.C., I heard Mark Meadows say, "It is time for courageous men and women to stand up for the Constitution and their country." With feckless congressmen bent on their career's continuance in lieu of good policy, he insisted it is not enough for us to give our money to a cause while sitting idly by hoping others will do the work. Instead, he charged those of us in attendance to get out of our chairs and do whatever we can to help steer our country back to her founding principles of limited government and personal responsibility and our people to repentance and sincere faith in Christ! Are we willing to continually submit to an unchecked electorate running roughshod over our liberties, our ability to self-determination, our conscience? Or are we willing to stand, boldly declaring and reminding those who have be elected to service that they are there to serve, not lead, not dictate; we are not subjects; they are not lords.
Let us consider the Biblical account of Pontious Pilate wanting to release Jesus to the people because he had found no fault in Him. Scripture records the episode in Matthew 27, where Yeshua (transliterated Hebrew name for Jesus) was delivered to the prefect by a jealous religious leadership who stoked the proletariat to crucify Christ and release a criminal. Jealousy and reliance on tradition rather than truth fueled their contempt for the Lord. Similarly, our officials rely on tradition and obfuscating the truth concerning the cause and effect of this latest worldwide plague. One consistent narrative is acceptable, dissent crucified.
With this in mind, I exhort every one of us to fight the good fight of faith with the following excerpt from Ephesians:
"Let no one deceive you with empty words, for because of these things the wrath God comes upon the sons of disobedience. Therefore, do not become partners with them, for at one time you were in darkness, but now you are light in the Lord. Walk as children of light (for the fruit of light is found in all that is good and right and true), and try to discern what is pleasing to the Lord. Take no part in the unfruitful works of darkness, but instead expose them. For it is shameful even to speak of the things that they do in secret. But when anything is exposed by the light, it becomes visible, for anything that becomes visible is light. Therefore it says, 'Awake, O sleeper, and arise from the dead, and Christ will shine on you.' Look carefully then how you walk, not as unwise but as wise, making the best use of the time, because the days are evil. Therefore do not be foolish, but understand what the will of the Lord is." Ephesians 5:6-17 ESV
About the Author
Robert Socha, BIO Robert Socha (so-ha), was born in southern California. He served 5 years 3 months active duty in the United States Air Force; honorably. After his service he took an Associate's Degree in Practical Theology, where, through his studies, developed a deep love of God and Country and sincere appreciation of the value of Liberty. Robert and his beloved wife of 21-plus years are raising 4 beautiful Texan children. They moved to Hillsdale, Michigan, in 2013, to put their children in Hillsdale Academy. Robert is a sales professional. He and his wife consider Michigan a hidden gem, and absolutely love this city and state (current political environment notwithstanding) they've adopted.