What Do You Hope For? by Robert Socha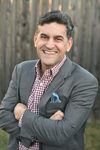 Amid a world gone mad, with daunting headlines, bizarre untruths force-fed as the only acceptable way to think, and an inept figurehead shallowly and intentionally steering our ship into the tempest, I am hopeful.
Life has a way of exaggerating and gravitating toward negativity. For example, we magnify a single error to shame the person who had done 99 things correctly. This act seemingly proves our moral superiority and provides us with a tool to overlook personal shortcomings. Of course, some do it to be intentionally ugly. Still, I think it is simply a part of human nature since sin entered the world, encapsulating the embedded desire to appear righteous and eliminate competition revealed when Cain killed his brother Abel.
I think it prudent to offer a note of encouragement to those of us who Believe, and for those who do not Believe, I invite you to investigate the following claims, looking to Jesus, the Author and Finisher of our Faith.
(Note: All scripture taken from the ESV)
"Why are you cast down, O my soul, and why are you in turmoil within me? Hope in God; for I shall again praise him, my salvation and my God." Psalm 42:11
"But he who is joined with all the living has hope, for a living dog is better than a dead lion." Ecclesiastes 9:4
"Return to your stronghold, O prisoners of hope; today I declare that I will restore to you double." Zechariah 9:12
"Now faith is the assurance of things hoped for, the conviction of things not seen." Hebrews 11:1
"so that by two unchangeable things, in which it is impossible for God to lie, we who have fled for refuge might have strong encouragement to hold fast to the hope set before us." Hebrews 6:18
"May the God of hope fill you with all joy and peace in believing, so that by the power of the Holy Spirit you may abound in hope." Romans 15:13
"But this I call to mind, and therefore I have hope: The steadfast love of the Lord never ceases; his mercies never come to an end; they are new every morning; great is your faithfulness. "The Lord is my portion," says my soul, "therefore I will hope in him." Lamentations 3:21-24
What do you hope for?
I know these are perilous times. I know we see the eschewing of our liberties and purposeful destruction of our way of life. I know the odds seem forever in favor of postmodern progressivism, and even with the plethora of voices and politicians pushing back against the slide to despotism, the battle appears insurmountable.
I also know it is not healthy to put our hope in these systems of men because man's nature to vilify opposition exercises its terrible deceit daily.
Therefore, I trust in the name of the Lord and entreat Heaven, "what would you have me do?" I hear the words, "come up here, write what you see." I remind myself I am not like those without hope because I trust in the name of the Lord. I remind myself:
"But we do not want you to be uninformed, brothers, about those who are asleep, that you may not grieve as others do who have no hope. For since we believe that Jesus died and rose again, even so, through Jesus, God will bring with him those who have fallen asleep. For this we declare to you by a word from the Lord, that we who are alive, who are left until the coming of the Lord, will not precede those who have fallen asleep. For the Lord himself will descend from heaven with a cry of command, with the voice of an archangel, and with the sound of the trumpet of God. And the dead in Christ will rise first. Then we who are alive, who are left, will be caught up together with them in the clouds to meet the Lord in the air, and so we will always be with the Lord. Therefore encourage one another with these words." 1 Thessalonians 4:13-18
Please consider yourself encouraged. Please sing to one another with psalms, hymns, and spiritual songs, singing and making melody in your heart to the Lord. Please take courage that there is hope.
I am hopeful.
About the Author
Robert Socha, BIO Robert Socha (so-ha), was born in southern California. He served 5 years 3 months active duty in the United States Air Force; honorably. After his service he took an Associate's Degree in Practical Theology, where, through his studies, developed a deep love of God and Country and sincere appreciation of the value of Liberty. Robert and his beloved wife of 21-plus years are raising 4 beautiful Texan children. They moved to Hillsdale, Michigan, in 2013, to put their children in Hillsdale Academy. Robert is a sales professional. He and his wife consider Michigan a hidden gem, and absolutely love this city and state (current political environment notwithstanding) they've adopted.