What Is That To You? – Sunday Thought For The Day
THE FOLLOWING IS FROM JANUARY 6, 2013 OUR DAILY BREAD AND WAS WRITTEN BY: Julie Ackerman Link
*******************
When you attend a children's choir concert, you're not surprised when the children look everywhere but at the director. They wiggle, squirm, and poke each other. They stand on tiptoes to search for parents in the audience. They raise their hands to wave when they see them. Oh, yes, and they occasionally sing. We smile at their antics. The behavior is cute in children. It's not so cute when adult choir members don't watch the conductor. Good music depends on singers who pay attention to the director so they can stay together as they sing.
Christians sometimes are like singers in a children's choir. Instead of looking at Jesus, the great Conductor of the symphony of life, we are busy squirming or looking at each other or watching the audience.
Jesus admonished Peter for such behavior. After He told him what would be required of him, Peter pointed to John and asked, "What about him?" Jesus answered with a question: "What is that to you? You follow Me" (John 21:22).
Sometimes we are distracted by what others are doing. We think God's plan for their life is better than His plan for ours. But God's plan for each of us is the same: Follow Jesus. When we watch Him intently, we'll not be distracted by God's plan for anyone else.
My times are in my Father's hand;
How could I wish or ask for more?
For He who has my pathway planned,
Will guide me till my journey's o'er. —Fraser
Every child of God has a special place in His plan.
READ: John 21:15-22
15 So when they had dined, Jesus saith to Simon Peter, Simon, son of Jonas, lovest thou me more than these? He saith unto him, Yea, Lord; thou knowest that I love thee. He saith unto him, Feed my lambs.
16 He saith to him again the second time, Simon, son of Jonas, lovest thou me? He saith unto him, Yea, Lord; thou knowest that I love thee. He saith unto him, Feed my sheep.
17 He saith unto him the third time, Simon, son of Jonas, lovest thou me? Peter was grieved because he said unto him the third time, Lovest thou me? And he said unto him, Lord, thou knowest all things; thou knowest that I love thee. Jesus saith unto him, Feed my sheep.
18 Verily, verily, I say unto thee, When thou wast young, thou girdest thyself, and walkedst whither thou wouldest: but when thou shalt be old, thou shalt stretch forth thy hands, and another shall gird thee, and carry thee whither thou wouldest not.
19 This spake he, signifying by what death he should glorify God. And when he had spoken this, he saith unto him, Follow me.
20 Then Peter, turning about, seeth the disciple whom Jesus loved following; which also leaned on his breast at supper, and said, Lord, which is he that betrayeth thee?
21 Peter seeing him saith to Jesus, Lord, and what shall this man do?
22 Jesus saith unto him, If I will that he tarry till I come, what is that to thee? follow thou me.
*********************
AN IMPORTANT MESSAGE FROM MYCHAL: "Thanks for reading this article! If you enjoyed it, please sign up to receive new articles via email by clicking here.  We HATE spam as much as you do and we promise to NEVER, EVER, sell your information to anyone EVER! We will only share with you ideas and information that we feel is worthy of our subscribers. Remember, just click here to sign up for our email alerts. Thanks!"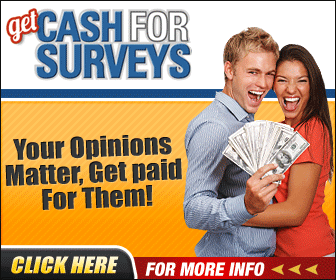 About the Author
Mychal S. Massie is an ordained minister who spent 13 years in full-time Christian Ministry. Today he serves as founder and Chairman of the Racial Policy Center (RPC), a think tank he officially founded in September 2015. RPC advocates for a colorblind society. He was founder and president of the non-profit "In His Name Ministries." He is the former National Chairman of a conservative Capitol Hill think tank; and a former member of the think tank National Center for Public Policy Research. Read entire bio here