Who Wants To See More Money Wasted On Taxes? by Robert Socha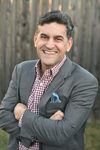 "…it is essential that you should practically bear in mind that towards the payment of debts there must be revenue; that to have revenue there must be taxes; that no taxes can be devised which are not more or less inconvenient and unpleasant." President George Washington
Who wants to pay more taxes?
"I do," said no one who is intellectually honest, ever!
Yet, in every local election in every state, new requests come in for money for this, money for that, and money for the other thing from the citizenry.
The arguments in favor of such tax thievery always pull at the heartstrings. Hypothetically: It will only cost the average homeowner with a $100,000 taxable value about $38 per year, and for the next ten years, we will raise $4.2 million to help underprivileged children.
How many of these tax increases can the average homeowner endure? And when do the properties truly belong to the owner? If the owner chooses not to pay property taxes for any moral, ethical, or religious objections, how long would he continue to own the property? In my county, the nonpayment of property taxes has about a three-year process for the county to foreclose. So who truly owns what? I feel like I am in a perpetual lease.
I do not have an immediate workable solution to overcome the tax burden, but I do have an idea toward those ends. Maybe if more people got together in their respective communities to brainstorm, argue, and discuss alternatives, a solution would present itself.
Additionally, I wonder, if our state and federal governments submitted to the chains of their respective constitutions, how much that submission could lift constituents' tax burden at that level and relief given to the people.
For example, where in the federal government's original charter is there any responsibility for them to ensure everybody eats? I declare you will not find it in those 4,440 words. It is not the federal (nor state or local) government's responsibility! If there are those in need and hungry, which Scripture declares will always be, the people should philanthropically help their fellow man. There will never be enough money in the government's coffers to alleviate everyone's pain. It is an impossible task that only ballons to an uncontrollable behemoth unfairly burdening the people.
I am thinking about the taxes I pay, and I am certain this list is not all-inclusive, but here we go:
Federal Income
State Income
Payroll Tax (Medicare, etc.)
Capital Gains Tax
Property Tax
Sales Tax
Gasoline Tax (Exactly how are battery-powered vehicles contributing to this?)
Travel Tax (Hotel and Airline Fees)
Telephone Tax (Including e911 fees)
Cable (If you are one of the dinosaurs still subscribed.)
Parking
Tollways
I wonder what percentage of my income our governments, federal, state, and local, truly confiscate through these insidious and crippling burdens.
Being on the city council, I understand the need and struggle for local municipalities to raise funds and accomplish their stated purpose of governing their localities. I have made difficult decisions voting in favor of millages and assessments because I understand their necessity for the present conditions. (I have also voluntarily contributed to my city above and beyond my tax burden.) But, at the same time, I despise the institution! Yet I see no alternative solution but philanthropy. Unfortunately, we have become so accustomed to submitting ourselves to this unethical plundering that most are unwilling to open their pocketbooks to those ends voluntarily.
"What at first was plunder assumed the softer name of revenue." Thomas Paine
For now, we will continue this charade that enables the federal, state, and local governments' confiscation of our sweat and toil. Still, I am hopeful an alternative will materialize, and the people will demand acquiescence.
About the Author
Robert Socha, BIO Robert Socha (so-ha), was born in southern California. He served 5 years 3 months active duty in the United States Air Force; honorably. After his service he took an Associate's Degree in Practical Theology, where, through his studies, developed a deep love of God and Country and sincere appreciation of the value of Liberty. Robert and his beloved wife of 21-plus years are raising 4 beautiful Texan children. They moved to Hillsdale, Michigan, in 2013, to put their children in Hillsdale Academy. Robert is a sales professional. He and his wife consider Michigan a hidden gem, and absolutely love this city and state (current political environment notwithstanding) they've adopted.