You Can't Compromise A Little and Still Be Faithful by Robert Socha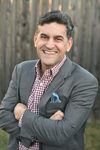 A particular denomination in these United States compromised the position of their original constitution. All the denomination's deacons save one voted to amend its charter, and the denomination split into two factions, one under its original charter and the other under a new constitution.
Over time, the original charter maintained its integrity, and the new constitution side continued to change its behavior, merging with other factions of Christianity and ultimately landing in a place where they could not agree on the simplicity of the fact that homosexuality is condemned in Scripture and cannot be tolerated in the clergy or the laity. Shamefully, the church has split again because the general counsel has been too weak and inept to meet since the invocation of Covid restrictions, let alone declare and enforce the Bible's position on sodomy.
Shockingly, one seemingly innocuous compromise 134 years ago has led to such confusion that this particular denomination is ill-equipped to deal with today's social deconstruction. Now we understand the statement, "A little leaven, leavens the whole lump."
Here is how the Amplified Bible translates the verse found in Galatians 5:9 – "A little leaven [a slight inclination to error, or a few false teachers] leavens the whole batch [it perverts the concept of faith and misleads the church]."
Mainline denominations' failure to boldly address critical societal issues encourages abhorrent behavior and the degradation of society, especially the destruction of the nuclear family. For many decades, the Church has been making these simple compromises, deluding sin, leading to our culture's decline and ultimate destruction.
"When men choose not to believe in God, they do not thereafter believe in nothing, they then become capable of believing in anything." – G.K. Chesterton.
Men parading as women, gyrating, mostly naked, in a debauched public display, enticing children with their grotesque behavior is such an affront to common decency that it should be condemned with the most severe language and not only declared unacceptable, especially in the public forum but scolded and shamed into nonexistence. Men can always choose to change behavior to serve the Lord, it is a choice, but let them return to the shadows if they choose to continue this evil.
Similarly, when homosexuality took center stage and was no longer culturally unacceptable, the unsatisfied demonic desire shockingly metamorphosized into such depravity that parents intentionally give their children puberty blockers and force them to unnaturally change their appearance to fulfill a narcissistic need for acceptance. At what cost? Fertility? Decadence? Instead of trying to change a confused person's, especially children's, physical sexuality, serious discussions should ensue to help them navigate troubled waters and understand their thoughts are bound to realign with proper context and understanding. This writer's unabashed opinion is that any "doctor" prescribing these terrible drugs to the pre-pubescent and adolescents is criminal, and child endangerment charges ensue!
The world has declared hedonism to be the acceptable religion and will shout manufactured inaccuracies to the context of pieces like this, justifying their decadence. There is no hate here. Anyone interpreting this piece that way has a sinister agenda. The simple truth is that behavior contrary to nature and nature's God is never satisfied and only desires the continual pursuit of pleasure, however bizarre or abnormal. Is this strong admonition unloving, insensitive, or hypocritical? Absolutely not. On the contrary, offering a way to be free from confusion is the epitome of true love. God is a God of mercy and we can always turn to Him, away from sin. The way out of abnormal behavior is to confess, deny yourself, take up your cross, and follow Jesus.
About the Author
Mychal S. Massie is an ordained minister who spent 13 years in full-time Christian Ministry. Today he serves as founder and Chairman of the Racial Policy Center (RPC), a think tank he officially founded in September 2015. RPC advocates for a colorblind society. He was founder and president of the non-profit "In His Name Ministries." He is the former National Chairman of a conservative Capitol Hill think tank; and a former member of the think tank National Center for Public Policy Research. Read entire bio here