Biden Failures Endangers Israel, America and The World by Robert Socha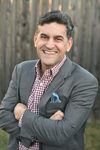 Luke 21:9 KJV: But when ye shall hear of wars and commotions, be not terrified: for these things must first come to pass, but the end is not by and by.
Russia withdrew from the Treaty on Conventional Armed Forces in Europe (CFE). Now, the USA, with the full support of its NATO allies, will suspend its operation of CFE obligations effective December 7. This unfortunate declaration is a strikingly dangerous escalation of the waging warfare between our nations in the Ukraine.
Israel is defending herself against Hamas and the hordes of Islamist nations that have vowed to drive her into the Mediterranean. Turkey's Erdogan has jumped hook, line, and sinker in lockstep with the Gazan Hamas and threatened to send in Turkish troops to fight. (The United States still has at least one active military base within Turkey, Incirlik. This fact is difficult to reconcile, especially if there are still Turkish Airmen working alongside the United States Airmen and Marines.) Pro-Palestinian mobs have overwhelmed great Western capitals, including Washington D.C., where the horde violated the White House's integrity with nary a peep out of the occupying administration nor the mainstream media.
China is testing our resolve with close warplane flybys and provocative encroachments on our fleets near Taiwan. Chaos reigns in international politics because the inept executive cannot keep the peace. Oh, that we heeded Washington's and Eisenhower's warnings in their farewell addresses. Washington warned against treaties and alliances, and Eisenhower warned against the military-industrial complex. Both were wise in their fortitudinous warnings.
The fruit of Biden bump chicanery is on display to the world's anguish. I cannot imagine these scenarios playing out in a Trump administration.
"What time I am afraid, I will trust in Thee." Psalm 56: 3
The United States' porous southern border is welcoming masses of fighting-age men who are screaming profanities toward the U.S. involvement in Israel's conflict, bringing death to our shores in the aftermath of their animosity.
The fires of class warfare and ethnic identity politics are weaving their destructive flames into the very fabric of our national identity. There is nowhere to turn and avoid its sickening dismantling of Americana. Fear-mongering headlines from every avenue have us clamoring in the pursuit of truth. The military-industrial complex, runaway inflation, election integrity, ethnic tensions, and a manifesto declaring death and destruction, all pitting against peaceful administration, are unnerving barriers bringing worldly troubles.
An arduous task befalls us in this endeavor for truth.
Jesus said to his disciples, "I have said these things to you, that in me you may have peace. In the world you will have tribulation. But take heart; I have overcome the world." John 16:33
It is comforting to know that even amidst the grossest quagmire inflicting death and destruction, the inept bureaucracy infecting our national government, and a monetary policy driving us toward insolvency with breathtaking rapidity, we can take heart and be at peace because the Author and Finisher of faith is working until now to reveal His Son and woo whosoever into the Vine. May I close with a gentle reminder that you, dear reader, and I are part of the whosoever, and I hope and pray we all hear and endure.
About the Author
Robert Socha, BIO Robert Socha (so-ha), was born in southern California. He served 5 years 3 months active duty in the United States Air Force; honorably. After his service he took an Associate's Degree in Practical Theology, where, through his studies, developed a deep love of God and Country and sincere appreciation of the value of Liberty. Robert and his beloved wife of 21-plus years are raising 4 beautiful Texan children. They moved to Hillsdale, Michigan, in 2013, to put their children in Hillsdale Academy. Robert is a sales professional. He and his wife consider Michigan a hidden gem, and absolutely love this city and state (current political environment notwithstanding) they've adopted.