Election Day 2022 by Robert Socha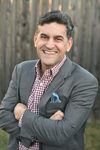 Election Day, 2022, is upon us. If you haven't voted already, I urge you to take some time this weekend, find your sample ballot and understand who is running, what they stand for and included proposals so you can make the best-informed decision. For example, I can find my sample ballot for the state of Michigan here. I also suggest that we who take this right to vote seriously and understand the implications of its outcome wait until Election Day cast our ballot because it is an example of exercising self-control and honoring our republic's traditions. Unfortunately, all the early voting schemes, especially mail-in ballots and drop boxes allow for and encourage chicanery. Many countries forbid the practice because of the ability to cheat. The right to vote is sacrosanct, and I wish we would remember that and honor the vote's integrity. A purple finger is a good idea to ensure the system's trustworthiness. Still, it is impossible to confirm when constituents can cast a vote over a period of time through multiple mediums.
Additionally, we are required to verify our identity for numerous daily tasks, too many to mention here. Proving your identity when casting a ballot should be required. The easiest and best way to verify one's identity is by showing a valid state-issued identification. State-issued identification cards are free. They only need a little bit of the person's time to go to the appropriate facility and obtain one. It is offensive, decisively so, to suggest that there are Americans who do not have the capacity to get an ID card. And shame on every politician who suggests otherwise!
We are in a never-ending battle for the mind; the ultimate goal is abject conformity. The world has gone insane in promoting things that are contrary to nature. Forcing hedonistic lifestyles upon us is evidence of this. Make no mistake, the goal is to control the minds of our children. for example, why on earth was there a stringent requirement to mask children, even 2-year-olds? I think it is a simple form of indoctrination. I believe it teaches the children that their parents do not exercise ultimate authority in their lives. I think it's a colluded effort to usurp more and more liberty.
"Give me just one generation of youth, and I'll transform the whole world." -Vladimir Ilyich Lenin
"Give me four years to teach the children and the seed I have sown will never be uprooted." -Vladimir Ilyich Lenin
"Destroy the family, you destroy the country. The way to crush the bourgeoisie is to grind them between the millstones of taxation and inflation." -Vladimir Ilyich Lenin[i]
There was a time when both sides of the aisle eschewed the thoughts of Lenin. Unfortunately, in a terrible mischaracterization of judgment, the Left, the media, and online platforms have embraced this destructive belief to our peril. The Great Society proposed by Johnson has uprooted the traditional family, especially in the inner city. The ease of divorce, abortion, and the promotion of promiscuity malign the institution of marriage and all but dissolve the nuclear family. People who believe in our fathers' traditions, especially those who believe in the Lord, have forsaken their responsibility to vote. That trend is reversing, but I fear the long, arduous road back to civility and common sense we'll be fraught with such obstacles and delays that those who argue for truth and beauty will grow weary while doing good.
Scripture reminds us not to grow weary while doing good, for in due season, you will reap if you do not lose heart.[ii]It is good to be up to date on political issues and have an educated and thoughtful position in choosing who to vote for and what measures to support or oppose. It is good to remind ourselves and our neighbors of simple truths, for example:
There are only two genders.
Marriage is between one man and one woman.
Socialism is destructive.
The Democrat party is a party of division, which has masked that for the last 60 years by stating inclusion.
There is one human race.
We must strive to maintain our integrity, rational thought, and virtue. The only way to effectively accomplish this is to no longer conform to the dictates of this world but to be transformed by renewing our minds. And the only effective way to renew minds is to be students of the Word of God. That living, breathing, and active Word has sustained and encouraged me through many dangers, toils, and snares. It gives me hope!
[i]Give Me One Generation Of Your Children And I'll Transform Your Country – News With Views
[ii]Don't grow weary in well doing (Gal 6:9; 2 Thess 3:13) – BibleTruths
About the Author
Robert Socha, BIO Robert Socha (so-ha), was born in southern California. He served 5 years 3 months active duty in the United States Air Force; honorably. After his service he took an Associate's Degree in Practical Theology, where, through his studies, developed a deep love of God and Country and sincere appreciation of the value of Liberty. Robert and his beloved wife of 21-plus years are raising 4 beautiful Texan children. They moved to Hillsdale, Michigan, in 2013, to put their children in Hillsdale Academy. Robert is a sales professional. He and his wife consider Michigan a hidden gem, and absolutely love this city and state (current political environment notwithstanding) they've adopted.