ENOUGH!! by Robert Socha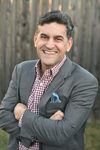 The sham continues. This latest dystopian indictment of President Donald Trump is a horrific attack on free speech and an indication the United States' devolvement into a Banana Republic continues at breakneck speed. How often must a weaponized DOJ go after the current Commander-in-Chief's primary political rival before the country finally screams, "ENOUGH?" The fact that any charges have been laid against him is already a defeat for us. This incessant attack on the man's character has only magnified the inept administration currently occupying 1600 Pennsylvania Avenue and emboldened our enemies to unite to try and overrun US hegemony.
It is strikingly convenient that when the Biden family comes under scrutiny, with first-hand testimony against them, especially with the quid-pro-quo the former vice-president provided his son in Ukraine, publicly boasting about it, the DOJ comes up with yet another reason to indict a former President.
Despite this ongoing witch hunt, Donald Trump's 2023 rallies are drawing massive crowds with tens of thousands in attendance, continuing his political dominance wherever he wishes. Whereas the installed President who conspiratorially won the most votes in the history of the United States, 81,283,501, does not have one adoring fan approach him, nonetheless actually engage in meaningful conversation, when he visits a crowded public beach in his home state two and one-half years into his most popular presidency!
A difficult-to-find video of the Biden inauguration that shows the attendance is a stark reminder of the deception our political process produces. Why didn't his tens of millions of voters turn out in mass to support his victory? I cannot believe 81 million votes did not garner at least a few hundred thousand spectators (less than one-half of one percent) to witness the transfer of power but could only support a tiny fraction of that number.
Should Trump survive this political juggernaut and win the nomination and the general election on November 5th, 2024, I can only imagine his second inaugural crowds will be massive, as they would have been in 2020 had he prevailed.
The appalling duplicitous behavior of the DOJ when confronting Republicans or Democrats must be reconciled. If political forces the likes of Clinton and Biden are treated with kid gloves when confronted with their behavior, why is the proverbial book thrown at their rivals with such force as to interfere with an election?
Political prisoners from January 6th are still in jail, some with convictions landing them severe penalties for exercising their First Amendment rights. With the evidence of the FBI infiltrating and inciting the crowd mounting, expunge the arrests and immediately release prisoners; but I digress.
After Trump's election night victory in 2016, political pundits and newsmen vehemently attacked the electoral process by arguing for electors to defy their state's rules and vote for Hillary. There were men like Michael Moore who vowed to pay legal fees should an elector be sued for their defiance. Mrs. Clinton cried foul, saying that the election was stolen for Trump's entire presidency with impunity; duplicity.
I was recently encouraged to "keep writing, keep using your voice, keep leading a charge, keep praying" in response to last week's publication. I know the task is daunting; the system is rigged to favor continued Democrat victories with ballot harvesting, polls open for weeks before election day, and mail-in ballots that were not fully vetted in our last presidential cycle; the national popular vote subterfuge is close to ruining the electoral college; it is difficult to believe that integrity will rule the day next November. I also know that Jesus', although He was talking about salvation when He made it, statement is applicable to declare here, "With men this is impossible, but with God all things are possible" (Matthew 19:26). I believe that God who clothes the lilies with splendor only to be trampled underfoot, who watches over His word and appoints authorities, can stir the hearts of men to action. We must act, we must pray, we must believe, and we must not lose heart!
About the Author
Robert Socha, BIO Robert Socha (so-ha), was born in southern California. He served 5 years 3 months active duty in the United States Air Force; honorably. After his service he took an Associate's Degree in Practical Theology, where, through his studies, developed a deep love of God and Country and sincere appreciation of the value of Liberty. Robert and his beloved wife of 21-plus years are raising 4 beautiful Texan children. They moved to Hillsdale, Michigan, in 2013, to put their children in Hillsdale Academy. Robert is a sales professional. He and his wife consider Michigan a hidden gem, and absolutely love this city and state (current political environment notwithstanding) they've adopted.