Finding Joy As We Navigate Hard Times by Robert Socha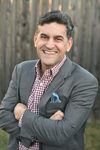 Count it all joy when you face trials of various kinds…
The apostle James's exhortation encourages you to look past your problems and anxieties and lean in, trust in, and rely on the Lord.
My family is in the midst of a terrible trial. A long term of foolish and irrational decisions has landed our oldest son in jail, and we face the arduous task of dealing with it. (I asked for and he granted permission to write about this.)
How can we count it joy when our son's name was the subject of an embarrassing arrest report in a local newspaper, echoed on our local radio station, and broadcast for all to hear?
How can we count it all joy when my detractors have taken advantage of this tragedy and weaponized it to bludgeon my character online? (I have not given them the satisfaction of reading or interacting with the posts. Many friends have encouraged me that is the wise thing to do.)
How can we count it all joy when every failure or questionable decision we made concerning our son's rearing immediately returns to the forefront of our thoughts and brings into question our parenting method?
How can we count it all joy when there is a genuine possibility that we will not be able to see our son physically, hug him, look him in the eye for many months, and if convicted, possibly years?
What could we have done differently, better?
When this happened, my wife was on a business trip, and I had to decide if I should tell her or not. It should have been an easy call; I immediately pick up the phone and let her know, but I was concerned about how she might respond and if it would negatively affect her responsibilities. After much consternation, I made the only rational and correct decision and called her. The conversation was difficult and necessary, and her strength and resolve shined through, a magnificent testimony to her character and immovable Faith!
I have had many difficult conversations with people investing in my son's life, from his employer to friends and family inquiring about his condition. The toughest was when the news broke on social media, and many friends reached out to let me know about its proliferation. I had the onerous task of telling his sisters while serving in leadership at a summer camp so they would hear it from their father and not some third-party gossip. To their credit and my admiration, after many tears and intimate discussions, they selflessly decided to remain in camp and minister to their campers.
One of the most challenging things I have ever had to do is visit my son in jail. It is not something any parent could conceive or prepare for adequately. I do not know how long the rules have been in place, but there are no in-person visitations at the jail, and there isn't even the opportunity to see him through bullet-proof glass and pick up the handset to talk like you see in the movies. Instead, it is a video link, and I can only see a moving image of him. So here we are, in a room where my son is on the other side of an impenetrable wall, and I can't look into his eyes, even though I could hear the echo of his voice through the chamber.
While we talked, I asked him if he had the money for bail. He indicated, "No, dad, I don't have any money. Will you bail me out?"
I replied, "No, son, I can't bail you out."
He answered, "That's okay, I understand."
The problem I have is that it is not okay. I hate that I have to leave my son inside a penitentiary to help him understand the gravity of his situation and this is the reward for his egregious lapse of judgment. But I have no choice because for me to post bail, I believe, would enable him to continue his patterned self-destructive behavior.
As the 25-minute timer counted down the final seconds, I repeated a phrase I have told our children since they were very young, "I love you, son, with all my heart, no matter what, forever and always." I reached for the camera as if I was reaching through the lens to caress his face and the screen went black. Exhale, sigh.
I grieve for my prodigal because I love him and long to see him free and become the man I know he is capable of becoming, a man with many talents.
Never before had such anguish and yearning struck my heart for my son's freedom. Never before have I so passionately petitioned the Father to comfort my son, myself, and my family in this distress. Never before has the Father whispered so sweetly, "I see you."
Now the question remains, how do we count this trial a joy?
Well, a few ideas of thanksgiving crossed our lips as we prayed and talked about our emotional distress, and I would like to share them with you:
We are thankful that our son is alive and in a place where he, for the time being, can no longer engage in the destructive behavior that landed him there. Hopefully, this catalyst drives him to his knees in sincere repentance and hope in the power of the Cross!
We are thankful that the police's training is so well that they arrested and incarcerated him relatively unharmed.
We are thankful for the location of his arrest and jail.
We are thankful for the plethora of support we have received and continue to receive from the Church, friends, and family.
We are thankful that we have hope we will see him again when he is released, even if it is after a long sentence.
We are thankful with the knowledge that we raised him in the fear of the Lord and to the best of our ability with the equipment and understanding we had at that time, knowing that the Lord is faithful to guide our son back to his Father.
In our thanksgiving, we find joy knowing that God, who never changes, is firmly holding all things together and comforting us in this distress. There is a peace that passes all understanding helping us navigate this perilous storm with the hope that this too will work for our son's good and the glory of God the Father!
I have learned throughout my 50 years that we are not the only ones enduring an excruciating trial such as this. Therefore, I offer this piece as reassurance, water for a weary soul, from the God of all comfort who comforts us in our distress. He can do exceedingly abundantly beyond what we can ask or conceive. He can overcome every obstacle and free every captive! He shed his blood for such a time as this. Thanks be to God for this indescribable gift!
About the Author
Robert Socha, BIO Robert Socha (so-ha), was born in southern California. He served 5 years 3 months active duty in the United States Air Force; honorably. After his service he took an Associate's Degree in Practical Theology, where, through his studies, developed a deep love of God and Country and sincere appreciation of the value of Liberty. Robert and his beloved wife of 21-plus years are raising 4 beautiful Texan children. They moved to Hillsdale, Michigan, in 2013, to put their children in Hillsdale Academy. Robert is a sales professional. He and his wife consider Michigan a hidden gem, and absolutely love this city and state (current political environment notwithstanding) they've adopted.