Finding Peace Amidst Chaos by Robert Socha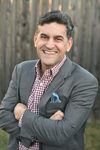 "And the peace of God [that peace which reassures the heart, that peace] which transcends all understanding, [that peace which] stands guard over your hearts and your minds in Christ Jesus [is yours]." Philippians 4:7 Amplified Bible
Critical Race Theory; urban America's violence and mounting death toll; the demonization of an entire ethnicity, multiple tongues; the climactic and imposing political scene; the fascistic suppressing of free speech; the frenzied 24-hour news cycle that promotes cataclysmic negativity and impending doom; totalitarian shut-downs; despotic legislation (HR 1, HR 167, the "National Strategy for Countering Domestic Terrorism"); the economy; oil; propaganda, especially of a worldwide pandemic; terrorism; nuclear adversaries; compelled inoculation "for the common good" and to enjoy previously held liberties; lost trust in venerable institutions; forced acceptance of and "equal rights" for every societal aberration; social media; etcetera, pine for our heart's and mind's attention.
It is difficult not to get mad when you witness things contrary to decent and rational behavior, defying logic. For example, a recent video has gone viral (June 20th), having recorded the execution of two people, in broad daylight, pulled out of their vehicle after participating in Chicago's annual Puerto Rican Parade and indiscriminately shot point-blank. In a major American city, they were left in the street to die! Tears well up as I consider those two precious lives, extinguished for no discernable reason except our culture's demise. This murder is inexcusable, and justice must come forth to vindicate the senseless loss of life!
There was a season several years ago where the incessant political ramblings so agitated my spirit that I found myself angry, short-tempered, and frustrated. Witnessing the self-imposed collapse of Western idealism rooted in the Grecko-Roman/Judeo-Christian ethic, I felt powerless. Prating fools advancing godless socialist ideals have once again taken center stage, and similar unease has clouded my mind these days, but this time I have recourse because I learned what to do to put my mind at ease.
Turn off the incessant political theatre and turn on the Word of Life.
Daily I rise early to weed my gardens while listening to Scripture and should be through the entire Bible by the end of summer.
After two weeks of this activity, there has been tremendous progress.  (Notice the tools still out for use.)
I've taken up, once again, an aggressive Bible reading planthat thoroughly inculcates my mind toward the good, the virtuous, the Truth. I intend to be "transformed by the renewing of your mind." (Romans 12:2) And I listen to Scripture through the Bible appwhile driving; "consequently, faith comes by hearing, and hearing by the word of Christ." Romans 10:17 Berean Study Bible.
"Finally, believers, whatever is true, whatever is honorable and worthy of respect, whatever is right and confirmed by God's word, whatever is pure and wholesome, whatever is lovely and brings peace, whatever is admirable and of good repute; if there is any excellence, if there is anything worthy of praise, think continually on these things [center your mind on them, and implant them in your heart]." Philippians 4:8 Amplified Bible.
About the Author
Robert Socha, BIO Robert Socha (so-ha), was born in southern California. He served 5 years 3 months active duty in the United States Air Force; honorably. After his service he took an Associate's Degree in Practical Theology, where, through his studies, developed a deep love of God and Country and sincere appreciation of the value of Liberty. Robert and his beloved wife of 21-plus years are raising 4 beautiful Texan children. They moved to Hillsdale, Michigan, in 2013, to put their children in Hillsdale Academy. Robert is a sales professional. He and his wife consider Michigan a hidden gem, and absolutely love this city and state (current political environment notwithstanding) they've adopted.