George Washington Warned Us by Robert Socha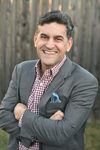 "As avenues to foreign influence in innumerable ways, such attachments are particularly alarming to the truly enlightened and independent patriot. How many opportunities do they afford to tamper with domestic factions, to practice the arts of seduction, to mislead public opinion, to influence or awe the public councils. Such an attachment of a small or weak towards a great and powerful nation dooms the former to be the satellite of the latter." From President George Washington's Farewell Address[i].
If you're not already aware, the G20 met in Bali on November 15-26, 2022, and issued a "Leader's Declaration[ii]." The United States of America is a founding member of this organization, which includes the 20 top-producing countries worldwide.
Deep in point 23: "We acknowledge the importance of shared technical standards and verification methods, under the framework of the IHR (2005), to facilitate seamless international travel, interoperability, and recognizing digital solutions and non-digital solutions, including proof of vaccinations."[iii]
It appears we will not be able to travel internationally unless we have submitted to the latest inoculation fad, and quite possibly must adhere to a social credit score[iv]to ensure obedience. The G20 will present these demands to the WHO in May 2023. Lest you think I found this material on my own, it was through a timely article by Thomas Fazi[v].
The meeting in Bali goes on to hit allthe key hot points for political piety including the adoption of "Post-2020 Global Biodiversity Framework[vi]." "Parties to the CBD (UN Convention on Biological Diversity) must agree to halt and reverse bio-diversity loss to achieve a nature-positive world by 2030 for the benefit of the planet and the people."
We are amid a very well-coordinated and planned despotism. It is apparent that sovereign governments will acquiesce to the G20 and the CBD in order to appear virtuous and tell their citizenry that their hands are tied because these global entities have declared it so, and we've agreed to submit to their dictates through our foreign entanglements.
For those of us who still believe in the common man's ability for self-government, through piety and devotion to that Supreme Being who manifest his grace on the Cross, we must not only reject these totalitarian proposals and refuse to submit to their dictates, but we must also raise our voices in defiance of the same. We must discuss this at the dinner table, with our friends, neighbors, and elected officials.
Those of us who Believe must listen to what the Spirit is saying to the Church and speak boldly for the Truth. We must not be afraid to refute these globalist positions. We must not be intimidated by the inhumane incarceration of otherwise peaceful people who opined and postulated and become a threat to these international cooperations, the installed executive in the United States of America notwithstanding.
Washington warned us not to get entangled in foreign alliances. He warned us that these alliances would begin to dictate and abridge our sovereignty and curb the advance of Liberty. I encourage you to read the documents linked in this article because they go far beyond what I have written here to include all the hot-topic policies allowing for increased government encroachment in our lives, both monetarily and legislatively.
[i]https://avalon.law.yale.edu/18th_century/washing.asp#:~:text=As%20avenues%20to,of%20the%20latter.
[ii]https://www.whitehouse.gov/briefing-room/statements-releases/2022/11/16/g20-bali-leaders-declaration/
[iii]https://www.whitehouse.gov/briefing-room/statements-releases/2022/11/16/g20-bali-leaders-declaration/#:~:text=We%20acknowledge%20the%20importance%20of%20shared%20technical%20standards%20and%20verification%20methods%2C%20under%20the%20framework%20of%20the%20IHR%20(2005)%2C%20to%20facilitate%20seamless%20international%20travel%2C%20interoperability%2C%20and%20recognizing%20digital%20solutions%20and%20non%2Ddigital%20solutions%2C%20including%20proof%20of%20vaccinations.
[iv]https://thehill.com/opinion/finance/565860-coming-soon-americas-own-social-credit-system/
[v]https://unherd.com/2022/11/a-biostate-wont-cure-the-west/
[vi]https://www.iucn.org/resources/issues-brief/post-2020-global-biodiversity-framework/
About the Author
Robert Socha, BIO Robert Socha (so-ha), was born in southern California. He served 5 years 3 months active duty in the United States Air Force; honorably. After his service he took an Associate's Degree in Practical Theology, where, through his studies, developed a deep love of God and Country and sincere appreciation of the value of Liberty. Robert and his beloved wife of 21-plus years are raising 4 beautiful Texan children. They moved to Hillsdale, Michigan, in 2013, to put their children in Hillsdale Academy. Robert is a sales professional. He and his wife consider Michigan a hidden gem, and absolutely love this city and state (current political environment notwithstanding) they've adopted.