It Finally Happened In Prime Time by Robert Socha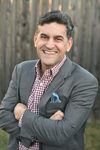 It finally happened in prime time. I have wondered when it would rear its ugly head and display its terrible consequence. Monday night football probably exposed the horror of unproven subcutaneous injection's long-lasting effect. Professional sports in the United States are no longer immune, and her people are no longer ignorant, although I doubt the mainstream press will seriously inquire into the root cause.
I have read and thought that it is quite possible the "fully vaxxed" teams were all theater because there is too much money on the table for the horrific consequence to be undeniable in its record. I wonder if men who are a brand unto themselves received a placebo. I know it is callous, but a man like Lebron James is too valuable to the Lakers franchise to take a chance on injecting an unproven substance into his body that could possibly produce a catastrophe like we witnessed Monday night. Now I think that many, if not all, did receive the vaccine and not a placebo, and I hope this tragedy does not replicate.
My thoughts and prayers go out to the Hamlin family and the Bills franchise. I hope he receives the healing only God can provide, and declared in Psalm 103:3: "who forgives all your iniquities and heals all your diseases." To all those who witnessed his collapse on the field, in the stadium, or watching a live stream or a recorded video, I pray, "Blessed be the God and Father of our Lord Jesus Christ, the Father of mercies and God of all comfort, who comforts us in all our affliction, so that we may be able to comfort those who are in any affliction, with the comfort with which we ourselves are comforted by God." (2 Corinthians 1:3-4)
Now onto the difficult question: Why? Why would a professional athlete in the prime of his athleticism suddenly collapse on the field of play? I am no expert in American Football, but the tackle appeared routine. I cannot remember ever seeing or hearing about a player collapsing on the field of a heart attack in a professional game, but maybe it has happened before. Perhaps it was a result of some terrible unforeseen collision in the tackle. Still, I only remember many severe injuries of broken bones, concussions, and men having the wind knocked out of them, not cardiac arrest!
Another question must be raised and is necessary to parse the truth: was the vaccine for Covid-19 a root cause of this heart failure? A cursory search of "collapse on the pitch" or "died suddenly suffered cardiac arrest" will return a plethora of terrible cardiac events in professional sports worldwide since 2021. If it is within the realm of possibility that there is some validity to the accusation, then a remedy is necessary to pursue.
The thought came to me because of a lifelong friend's struggle to survive the failure of his kidneys at a young age. He has had to endure dialysis every three days for the last 25 years to clean his blood. I wonder if those machines or something similar could cleanse the blood of those who have had adverse reactions to the vaccine. I wonder if it would be of any help. Of course, I'm no physician and don't claim to have found an answer, but I want to think about this out loud because life is precious, and I don't want to see anyone else die prematurely! Enough people have been sacrificed on the altar of "science."
We in the United States can no longer turn a blind eye to these fortuitous events. We can no longer ignore the idea that the vaxxed response to Covid might be more dangerous to humanity than the disease itself. Instead, we must allow difficult discussions and contrary opinions to postulate the best possible outcome for the survival of the human race.
About the Author
Robert Socha, BIO Robert Socha (so-ha), was born in southern California. He served 5 years 3 months active duty in the United States Air Force; honorably. After his service he took an Associate's Degree in Practical Theology, where, through his studies, developed a deep love of God and Country and sincere appreciation of the value of Liberty. Robert and his beloved wife of 21-plus years are raising 4 beautiful Texan children. They moved to Hillsdale, Michigan, in 2013, to put their children in Hillsdale Academy. Robert is a sales professional. He and his wife consider Michigan a hidden gem, and absolutely love this city and state (current political environment notwithstanding) they've adopted.