Not My Daughter by Robert Socha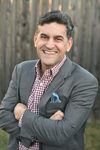 Tucker Carlson ended his show on Fox News Friday night, saying, "We will see you Monday." I assume Don Lemon did the same on CNN. Both were ousted on Monday, April 24, sending shockwaves from Washington to London and beyond. Both have hired a powerhouse lawyer for wrongful termination. I wonder if there's any trustworthy news source.
I like news sources: The Blaze, Daily Wire,Breitbart, browsing Citizen Free Press, scrolling Censored News, and WorldNetDaily. I've been reading and following their story and Hillsdale College's Imprimis, since 1995. Of course, there are many more, but as I have pointed out, it takes an insane amount of time to parse through all available information and glean the truth.
I'm curious about what straw broke the camel's back for Fox News to remove its powerhouse anchor. Was it his no-nonsense reporting on the efficacy of vaccines or the mental state of "trans" people? Or maybe as RFK Jr. Tweeted, "Carlson's breathtakingly courageous April 19 monologue broke TV's two biggest rules: Tucker told the truth about how greedy Pharma advertisers-controlled TV news content, and he lambasted obsequious newscasters for promoting jabs they knew to be lethal and worthless." Whatever the cause, the purge of a seemingly honest and forthright anchor occurred by this Pfizer-funded hegemony.
Meanwhile, the malevolence of the trans ideology was also on full display in a rant by a man pretending to be a woman who threatened violence by calling for the trans community to arm themselves in defense of their delusion, especially "if someone were to prevent them from using the women's restroom." And in a shocking departure from the insanity of men being able to be women and taking their gender by storm, Buttigieg is praised in the House because he wants to allocate $20 million for the development of female crash test dummies! So, which is it?
Why aren't the male crash test dummies sufficient for all of humankind? I don't understand.
I've realized we have regressed to Locke's state of nature. It used to be understood that we voluntarily give up some rights through our social contract (the US Constitution, for example) to enjoy the comforts of civil society. But unfortunately, these movements that have garnered 24/7 media attention for the past few years have morphed into a usurpation of civility, decency, and common sense breeding greater division, distrust, and mental ambiguity. The right to be whatever cockamamie idea pops into our head trumps everything, and anyone who exposes the idiocy becomes an enemy of the state.
The prime example of this is the Democrat-controlled government in the great state of Michigan has amended the Elliott-Larsen Civil Rights Act, Public Act 453 of 1976 (ELCRA) through Public Act 6 (2023). It is a terrible piece of legislation allowing boys who claim to be girls to not only compete against girls in competition but also use their facilities. I condemn this act in the most complete and severe language English can afford and will in no way allow my daughter to compete against a biological male in any of her chosen sports. Additionally, if it is made known to me while attending a sporting event, I will vehemently protest any contest where this delusion is allowed, especially if my daughter is competing.
We must not give in to this war against truth. We must not be distracted by gender ideology but remember it is a personality disorder.[i]
Remember 2 Timothy 1:7. This version is from the Amplified Bible:
For God did not give us a spirit of timidity orcowardice orfear, but [He has given us a spirit] of power and of love and of sound judgment andpersonal discipline [abilities that result in a calm, well-balanced mind and self-control.
Therefore, we can boldly raise our voices in opposition to this idiocy and "Yes, be bold and strong! Banish fear and doubt! For remember, the Lord your God is with you wherever you go." (Joshua 1:9)
[i]Thank you to Matt Walsh for this comment.
About the Author
Robert Socha, BIO Robert Socha (so-ha), was born in southern California. He served 5 years 3 months active duty in the United States Air Force; honorably. After his service he took an Associate's Degree in Practical Theology, where, through his studies, developed a deep love of God and Country and sincere appreciation of the value of Liberty. Robert and his beloved wife of 21-plus years are raising 4 beautiful Texan children. They moved to Hillsdale, Michigan, in 2013, to put their children in Hillsdale Academy. Robert is a sales professional. He and his wife consider Michigan a hidden gem, and absolutely love this city and state (current political environment notwithstanding) they've adopted.