One Way, One Truth by Robert Socha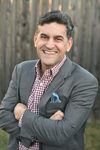 I went to see the movie Jesus Revolution over the weekend. It was a fantastic work of art that reminded me of the grace and power of God.
I was introduced to the Gospel where you are saved by grace through faith and that is not of yourselves, it is gift of God, at Harvest Christian Fellowship in Riverside, California. Pastor Greg Laurie, spoke and planted a seed of faith that took root in my heart in the late '80s and was harvested on May 9th, 1993.
Sometimes hearing the word of God is like an incubator keeping the egg, warming it, nurturing it until it is ready to bring forth new life. That is what true salvation does. It takes a word that has been planted in your heart and waters it until that moment you realize there is no other way except following Jesus (Yeshua), who said, "I am the way, the truth, and the life, no one comes to the Father but by me."
Lest you think that the hard part is choosing to believe, I'm here to testify that the easy part is choosing to believe. The hard part comes when you must work out your salvation with fear and trembling. The hard part comes when you must stand your ground and speak countercultural truths that might offend and frustrate the hearers. The hard part comes when you find yourself struggling with your flesh and crying out who will deliver me from this body of death until you finally say, "I thank God through Jesus Christ my Lord!"
There is a peace that passes all understanding available to guard your heart and your mind in Christ Jesus, even in the most tumultuous times. There is grace upon grace that will enable you to overcome every sin that so easily besets and to wash you white as snow. I know because I've tasted, and I've seen the power of God in my life in the land of the living.
This world we live in is so confused. It's agitated. It's angry. It's frustrated. It's still seeking. And it screams, "look at me, I need to be seen, I need to be heard!" And the spirit of grace that bids you come says, "no longer conform to the pattern of this world but be transformed by the renewing of your mind." Please consider this an invitation to come and forget what is behind by pressing on toward the goal of the upward call in Christ Jesus. If you are willing to listen, willing to repent and turn, all the lusts, passions, desires, anger, jealousy, can be washed and forgiven and we can meet that challenge, "Finally, brothers, whatever is true, whatever is honorable, whatever is just, whatever is pure, whatever is lovely, whatever is commendable, if there is any excellence, if there is anything worthy of praise, think about these things." Then as you work out your salvation, you can overcome all the incessant chatter and will enter into a rest for Christ himself said, "come all you who are burdened and heavy laden, and I will give you rest."
https://youtu.be/Fp3AxBYTqWY/
About the Author
Robert Socha, BIO Robert Socha (so-ha), was born in southern California. He served 5 years 3 months active duty in the United States Air Force; honorably. After his service he took an Associate's Degree in Practical Theology, where, through his studies, developed a deep love of God and Country and sincere appreciation of the value of Liberty. Robert and his beloved wife of 21-plus years are raising 4 beautiful Texan children. They moved to Hillsdale, Michigan, in 2013, to put their children in Hillsdale Academy. Robert is a sales professional. He and his wife consider Michigan a hidden gem, and absolutely love this city and state (current political environment notwithstanding) they've adopted.