Our Past Doesn't Have To Define Our Future by Robert Socha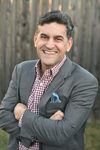 Life is full of choices. Some choices are positively innocuous in their relative insignificance, and others are meaningful in that they may reward the chooser, either good or ill.
Sometimes amid the struggle to overcome malevolence in this wonderful life, we capitulate to its destructive patterns. Paul warns of this pattern of behavior in Romans chapter seven and wrestles with the fact that in his heart, he knew he was doing things he was not supposed to be doing. Yet he continues in his struggle and cries out to God, "Who will rescue me from this body bound for death?"
Rahab, the prostitute, was looking at death's door when she hid the spies in the wall. Her life was one of ill repute and could easily have been destroyed with the rest of Jerico when those walls fell, but she took action. Instead of exposing the spies who came to spy out the land she hid them and helped them escape. This act landed her in the hall of fame, where the Lord used a gentile woman of ill repute to give birth to Salmon, who is a direct ancestor in the lineage of King David, and ultimately Christ.
Why was she treated differently and blessed to be included in so royal an ancestry? Because she chose to act on her faith. The apostle James exhorts us that faith without works is dead and mentions Rahab as an example to emulate. In her desperate state, she acted on her faith! As a result, her reward was life for herself, her family, her heritage, and ultimately the world.
This life may have led us to have chosen poorly in the past. Maybe it is something long ignored yet still clings closely to the heart. Perhaps it is something, a pattern of foolish and sinful behavior that is hidden and brings shame and silent sorrow. Maybe it is something evident to all and has caused the loss of precious things. Conceivably there are aspects of our character that we wish to overcome, just as Paul did above.
My intention here is to encourage us that our past does not necessarily define who we are and what our future holds. Joshua encouraged the Israelites, "If it seems bad to you to serve the Lord, then choose today whom you are going to serve! Will it be the gods your ancestors served beyond the River? or the gods of the Emori, in whose land you are living? As for me and my household, we will serve the Lord!"
The god of this world blinded the eyes of those who do not believe. However, when you turn to the God of Abraham, Isaac, and Israel, the veil is lifted! Faith in Christ opens your eyes to the things not seen. When this happens, you can see clearly to abandon detrimental things, your conscience bears witness to good and evil, and choose wisely as Joshua displays above.
My encouragement is that our actions' rewards might land us in places we had hoped to avoid, but the end has not yet happened, not until we have breathed our last. (And that is not the end either, as it brings us before the judgment seat of Christ.) As Rahab's rescue from the destruction of Jerico happened because of her faith, our faith can rescue us. As James declared, "I will show you my faith," we can show our faith too. As Joshua proclaimed, "we will serve the Lord," regardless what has happened to this point, we can choose today to proclaim our intention to serve the Lord! We should serve Him with all our heart, mind, soul, and strength, tasting and seeing His goodness in the land of the living.
About the Author
Robert Socha, BIO Robert Socha (so-ha), was born in southern California. He served 5 years 3 months active duty in the United States Air Force; honorably. After his service he took an Associate's Degree in Practical Theology, where, through his studies, developed a deep love of God and Country and sincere appreciation of the value of Liberty. Robert and his beloved wife of 21-plus years are raising 4 beautiful Texan children. They moved to Hillsdale, Michigan, in 2013, to put their children in Hillsdale Academy. Robert is a sales professional. He and his wife consider Michigan a hidden gem, and absolutely love this city and state (current political environment notwithstanding) they've adopted.