Something To Think About by Robert Socha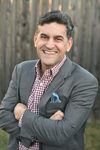 Global headlines are shocking. International events are precipitating the run-up to fulfill end-time Biblical prophecy.
Russia's invasion of Ukraine is a terrible scourge on international relations, nascent to WWIII if calmer heads do not prevail. And I don't believe Putin to be the only bad actor in this quagmire.
Russia, Ukraine, and Hungary are all major wheat exporters, and all have ceased exporting their grain. As a result, commodity prices have skyrocketed and the potential for a widespread famine is imminent.
Economic warfare is being played on a scale never before seen: Apple and Google have stopped payment processing through their Pay services for average Russian citizens. Over 300 companies are pulling their investments and closing their stores and restaurants in Russia. Switzerland even took sides and stopped its payment processing services inside Russia, pushing them to look to China for electronic monetary transactions. I'm confident that won't have long-term deleterious consequences. It saddens me the average Russian citizen is suffering because of their President's decisions, but, alas, this has always been. There is nothing new under the sun.
Oh, and here is a quick thought: If they can turn off electronic payment options in Russia, they can do it here.
With Covid all but out of the news these days, the national discourse is appallingly changing direction. It is as if the "powers that be" hope we will forget the devastating irrational shut-downs, lock-downs, mask mandates, vaccine requirements, travel restrictions, and petulant behavior of our elected officials.
Did you know there was a 64-mile long convoy that encircled the beltway in Washington, D.C., this week? This national protest to force the current administration to lift all mask and vaccine mandates was the culmination of a trek that began in California. But they didn't go into the city because they "learned their lesson from January 6th." So what has become our country that we hesitate to protest in the Nation's capital? The tyrannical actions of our northern neighbor certainly had a negative effect. The despotic occupant of 1600 Pennsylvania Avenue allows the prosecutorial pursuit of those who chose to enter the U.S. Capitol building on January 6th but called the violent arson and looting in the last years of the previous administration peaceful and refuses to back any investigation or prosecution for those crimes! Those actions are contradictory and criminal, bent on instilling fear in those who question the espoused narrative from the oval office. Dissent is now forbidden.
When Luke wrote of the impending end times, he declared, "And there shall be signs in the sun, and in the moon, and in the stars; and upon the earth distress of nations, with perplexity; the sea and the waves roaring; Men's hearts failing them for fear, and for looking after those things which are coming on the earth; for the power of heaven shall be shaken." Luke 21:25-26
Through coercion or fear, men have taken an injection that is causing their hearts to fail, many on live TV. The scientific community stifles debate, giving men who dissent not only the cold shoulder but unscientifically threaten their livelihood. The whirlwind of the highest inflation since Carter and the tensest east/west relations since JFK is a perfect storm to see this prophecy come to pass.
Maybe it is time for us to "Stand by the roads, and look, and ask for the ancient paths, where the good way is; and walk in it, and find rest for your souls." Jerimiah 6:16. Just as "the Torah was given through Moses, grace and truth came through Jesus (Yeshua) the Messiah," John 1:17, maybe it is time for us to return to that ancient path and honor God by honoring Torah and allowing those instructions to point us to the Truth, knowing it is by grace we have been saved. In this way, being rooted and grounded in love we help usher in Messiah's return.
About the Author
Robert Socha, BIO Robert Socha (so-ha), was born in southern California. He served 5 years 3 months active duty in the United States Air Force; honorably. After his service he took an Associate's Degree in Practical Theology, where, through his studies, developed a deep love of God and Country and sincere appreciation of the value of Liberty. Robert and his beloved wife of 21-plus years are raising 4 beautiful Texan children. They moved to Hillsdale, Michigan, in 2013, to put their children in Hillsdale Academy. Robert is a sales professional. He and his wife consider Michigan a hidden gem, and absolutely love this city and state (current political environment notwithstanding) they've adopted.