With God We Are Not Helpless by Robert Socha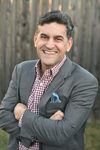 During a very engaging dinner conversation we were discussing the domestic and worldwide catastrophes that have been consuming the 24/7 news cycle for the past couple weeks and there was concern for my family's well-being because of our proximity to the catastrophic East Palestine train disaster, the derailment just South of Detroit, and another train derailment in the Midwest in Nebraska. (Not to mention South Carolina, Houston, Arizona, and California catastrophes.) The disastrous effects of the toxic cloud are having cataclysmic effect on our nation's ecology, possibly for decades to come. (A very informative article on a way to combat the released toxins can be found here[i].)
An interesting and prominent Reminder came as the life of Corrie Ten Boom, was injected into the conversation. One of her accounts from The Hiding Place[ii], of survival during World War Two played a vivid role in how we should respond to these insanely Apocalyptic events. We were reminded how she woke up early one morning about 3:30 AM and decided to go down for some tea to try and help her get back to sleep. When she was downstairs her sister was already there and gave her a glass of tea and they enjoyed it together. When she returned to her bedroom as she felt through the darkness to her bed and felt her way to her pillow there was a large metallic object right where her head would have been. If she had not gotten up to get tea, shrapnel would have killed her in her sleep.
There are many similar testimonies to the Lord's deliverance at the proper time as well as many people who were purposefully sent to their deaths prematurely either through man's evil hand or another untimely demise.
I heard Dinesh D'Souza, speak at a dinner last night and he reminded us that we who hold dear to traditional conservative Judeo/Christian Western views are lions. Our ideas are stronger, rational, and more powerful but have been tamed by the Radical Left. They have been studying us for 45 years and know exactly how we act and that they can get away with doing terrible things because we are not willing to respond in kind. We are too polite for those types of shenanigans. He charged us to remember that we can and should speak the Truth and turn the conversation around over time to restore that which is good, just, true, and a return to accountability and personal responsibility so we can safely navigate freedom's treacherous waterways.
The reminder is this: If we find ourselves in the perfect will of God, then we need not fear, come what may, even if our lives are given in His service. Even if ravens themselves must provide for us to eat. This reminder is also to encourage us to use our voices and boldly shift the national conversation back to the Truth.
Corrie Ten Boom did not begin her ministry until she was in her 50s. She rescued many Jews from the Nazi camps and herself was saved from their gas chambers. We who have been browbeat and shamed into silence have the ability as she did to rise up in this moment and deliver our land by the grace of God. Godspeed.
[i]DIOXINS GALORE: How to BLOCK toxic chemical exposure fallout in the food, water and air – NaturalNews.com
[ii]The Hiding Place: The Triumphant True Story of Corrie Ten Boom by Corrie ten Boom | Goodreads
About the Author
Robert Socha, BIO Robert Socha (so-ha), was born in southern California. He served 5 years 3 months active duty in the United States Air Force; honorably. After his service he took an Associate's Degree in Practical Theology, where, through his studies, developed a deep love of God and Country and sincere appreciation of the value of Liberty. Robert and his beloved wife of 21-plus years are raising 4 beautiful Texan children. They moved to Hillsdale, Michigan, in 2013, to put their children in Hillsdale Academy. Robert is a sales professional. He and his wife consider Michigan a hidden gem, and absolutely love this city and state (current political environment notwithstanding) they've adopted.