Building Trust by Robert Socha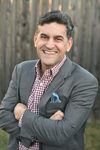 Would you trust a man that you know and have built a friendly relationship with, even after he has introduced himself in a call as a friend, who secretly records phone conversations and then purports to use that recording as evidence in a lawsuit against an entity that you are involved with and working to improve? Would you trust his associates who have behaved similarly?
Would you trust an institution you agree with over 90% of the time and have cooperated with in past endeavors, where the man mentioned above has considerable influence, who disavows you because of a political disagreement and use armed guards to block your inclusion in their event? Would you trust the men who were part of the decision-making process or are now associated with them to act in good faith in future endeavors?
Recently, in response to a piece I published a few weeks ago (the responses have unfortunately been truncated from the site), I have been called a hypocrite for not addressing local issues with the same vigor. From their perspective, I can understand the hostility and appreciate the engagement, although I can't entirely agree with the presentation.
Why publicly try to shame me and disparage my character except to force acquiescence? I have publicly stated that it would be better for us to hash out our differences privately and come to a compromise so we can move forward. To my discredit, I have failed to push hard enough to accomplish this goal, so those who have staunch disagreements lash out in the only venues they feel are available, social media and online forums.
The political dichotomy in our tiny fiefdom is a microcosm of the national political scene. Scripture says a house divided cannot stand, and these divisive events are incredibly disconcerting. Our political opponents believe our councils are confounded and are ready to trounce once again when the battle for electors rages on the national stage. It astonishes me that, in our frustration, we choose to lash out at our political peers instead of coming together at the table of brotherhood.
Ronald Reagan said, "The person who agrees with you 80 percent of the time is a friend and an ally – not a 20 percent traitor." I offer this statement as an olive branch to begin a reconciliation. I know these dire times are a prelude of things to come, and these United States are in a decadent state of moral failure, especially politically. However, maybe if we doubt a little bit of our own infallibility, we can put our hands to the instrument of forgiveness, standing together for Truth and Liberty, where we can reverse the tide and allow Liberty's flame to continue to burn during our time. I am a willing vessel.
Please take a moment to revisit Benjamin Franklin's closing remarks at the constitutional convention in 1787. It is a poignant reminder of what accomplishment can produce when men unite, and Proverbs 17:17, "A friend loveth at all times, And a brother is born for adversity." In these challenging times, for those of us Reagan would consider allies, it is better to sacrifice errors, present a unified front, and let us do good to everyone, especially those who are of the household of faith (Galatians 6:10) that others might see our deeds and follow.
About the Author
Robert Socha, BIO Robert Socha (so-ha), was born in southern California. He served 5 years 3 months active duty in the United States Air Force; honorably. After his service he took an Associate's Degree in Practical Theology, where, through his studies, developed a deep love of God and Country and sincere appreciation of the value of Liberty. Robert and his beloved wife of 21-plus years are raising 4 beautiful Texan children. They moved to Hillsdale, Michigan, in 2013, to put their children in Hillsdale Academy. Robert is a sales professional. He and his wife consider Michigan a hidden gem, and absolutely love this city and state (current political environment notwithstanding) they've adopted.