Civility: A Forgotten Behavior by Robert Socha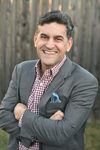 George Washington's Rules of Civility[i]is on record to have been written out by him when he was just 14 years old.
RULE NO. 1
Every Action done in Company, ought to be with Some Sign of Respect, to those that are Present.
We have forgotten how to behave in public. Instead of holding people to a higher standard of decorum, we have allowed ourselves to devolve to the baser elements of human nature.
For example, the circus that erupted at this year's disregarded forlorn Academy Awards. The abysmal ratings notwithstanding, its narcissistic display has degenerated into a cesspool of wealthy people who have earned their millions pretending, trying to command those of us who haven't graced the silver screen into compliance with the latest politically correct fad. As a result, these demands have not been well received. And after Ricky Gervais' scathing rebuke of Hollywood's culture in 2020, the hosts are starving for edginess and attention; and ratings.
If you haven't seen it, the host, Chris Rock, insulted Will Smith's wife by mocking her medical condition. Of course, everybody would have laughed and cringed in saner times, which was the initial response. However, after what could only have been "the look" from his bride, Mr. Smith walks up to Mr. Rock and slaps him!
It appears to have been a spontaneous response by the groom, defending his bride's honor, but they are actors, and the ratings are terrible; I digress. Even if the joke was in bad taste and insulting, which I think it was, our over-litigious culture demands a less confrontational rebuke, especially on a worldwide broadcast, and Mr. Smith's language was unacceptable. If the simple rule noted above had been followed, Mr. Smith would not have insulted his peers and audience with the grotesque display.
"A gentle answer turns away wrath, but a harsh word stirs up anger. The tongue of the wise commends knowledge but the mouths of fools pour out folly." Proverbs 15:1-2
Segue to an episode that has our fine community in an uproar. On March 21, 2022, the Hillsdale Police Department while responding to a call about loud vulgar music, when a loose dog interrupted their engagement. The officers shot pepper spray in the direction of the animal to deal with its aggressive behavior and maintain their safety and autonomy, but not directly at it.
Probably well-meaning but ill-informed, a YouTuber ignorantly posted a portion of the episode from a person's cell phone. His narration castigates the responding officers as the perpetrators—shame on him. Publishing the incident in such fashion and his incendiary remarks have stoked people's passions. Their pent-up frustration with the curtailment of individual Liberty is exploding with all vitriol toward Hillsdale's Police Department.
Here is that strong language post.[ii]
RULE NO. 50
Be not hasty to believe flying Reports to the Disparag[e]ment of any.
Upon first glance of the video linked above, especially with the narrator's provocative commentary, strong opposition to the officer's behavior seems appropriate. However, the video's problem is it is not in full context. The publisher based his narration on incomplete and false information—again, shame on him for not getting the full context of the confrontation. I advocate people should exercise self-control and not respond to such inflammatory rhetoric hastily because just as the George Floyd arrest that ended in his death ignited nationwide protests and riots because a video was released with incomplete information, Mr. Floyd should have stayed in the police car, this incident has escalated where people are lauding this fulminating narrative as gold and using it as the impetus to "help out" by inundating the Hillsdale City offices with negativity and threats—some of which are death threats!
After consideration and review, the Hillsdale Police Department released the body camera video from the officer's perspective of the entire episode. The strong language video is published on their Facebook page here[iii].
RULE NO. 49
Use no Reproachfull Language against any one neither Curse nor Revile.
Our cultural aptitude has degraded the idea of decency in the public forum. There is a prevailing feeling that Liberty means I get to do and say whatever I want so long as I don't believe what I am doing or saying is harming someone else. The general problem with that thinking is that it is selfish and ambiguous. Nowhere in the realm of decent behavior is the use of foul and offensive language justified, even though it is prevalently accepted. It is unacceptable behavior, especially when speaking to an officer of the law. The position deserves respect regardless of your opinion toward their behavior.
The officer was not in the wrong. However, perhaps he could have been more tactful in his rebuke and tried to use language which would deescalate (arm-chair quarterbacking at its best). Nevertheless, it is unconscionable that a man would have the audacity to so violently berate and obscure a public servant with lies and antagonistic behavior without consequence. The idea of defunding the police and corruption in every form of law enforcement has given the general population an irreverence toward public servants and affords escalation to illogical conclusions. We must return to an honor code of decency and respect, especially in the public forum.
RULE NO. 110
Labour to keep alive in your Breast that Little Spark of Ce[les]tial fire Called Conscience.
[i]https://www.mountvernon.org/george-washington/rules-of-civility/
[ii]https://www.youtube.com/watch?v=1eJKsYXf8fU
[iii]https://www.facebook.com/search/top?q=hillsdale%20police%20department
About the Author
Robert Socha, BIO Robert Socha (so-ha), was born in southern California. He served 5 years 3 months active duty in the United States Air Force; honorably. After his service he took an Associate's Degree in Practical Theology, where, through his studies, developed a deep love of God and Country and sincere appreciation of the value of Liberty. Robert and his beloved wife of 21-plus years are raising 4 beautiful Texan children. They moved to Hillsdale, Michigan, in 2013, to put their children in Hillsdale Academy. Robert is a sales professional. He and his wife consider Michigan a hidden gem, and absolutely love this city and state (current political environment notwithstanding) they've adopted.